MAN Sports | Brainbridge Nootropic Caps
BRAINBRIDGE™ - BACK IN STOCK!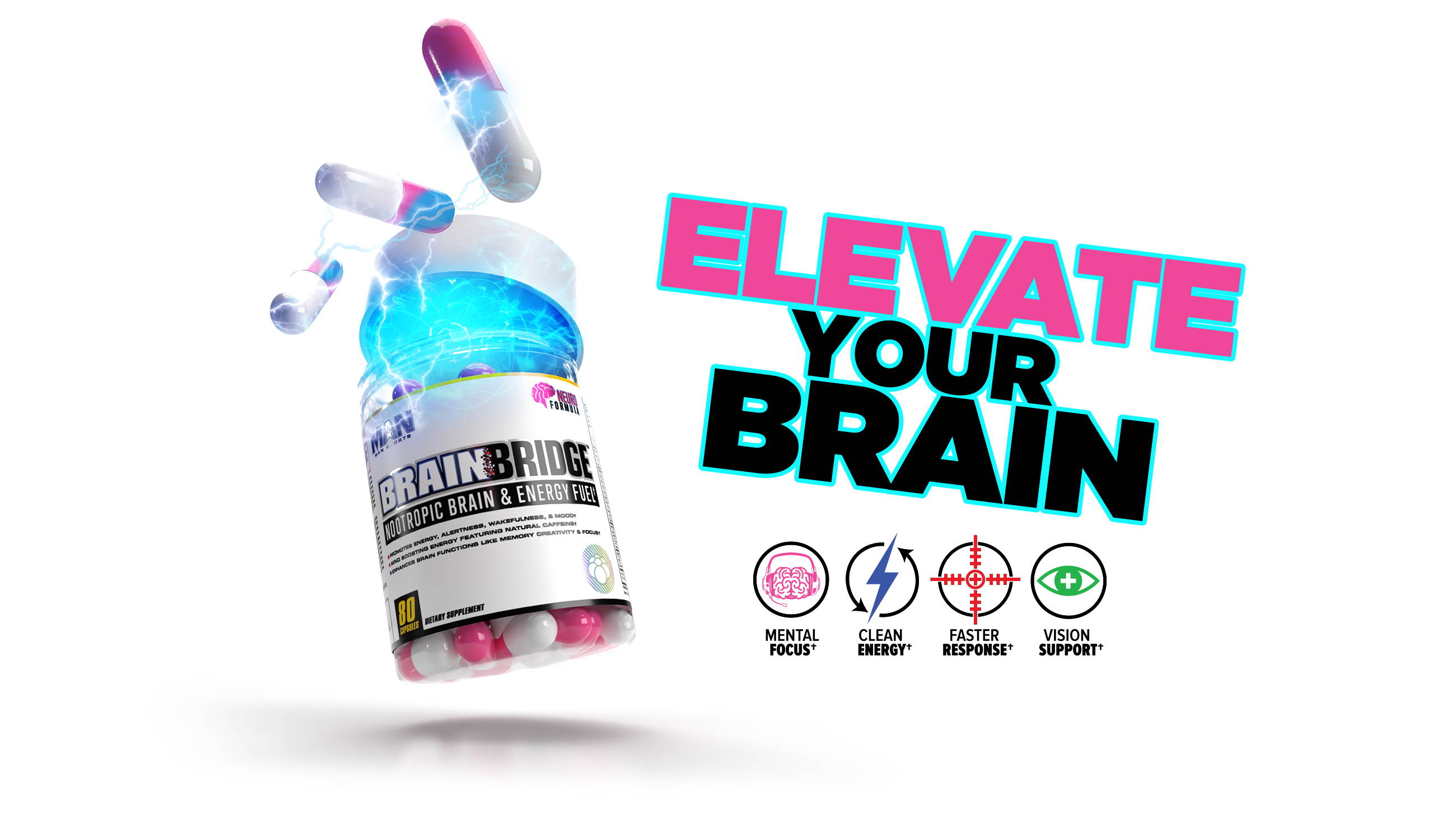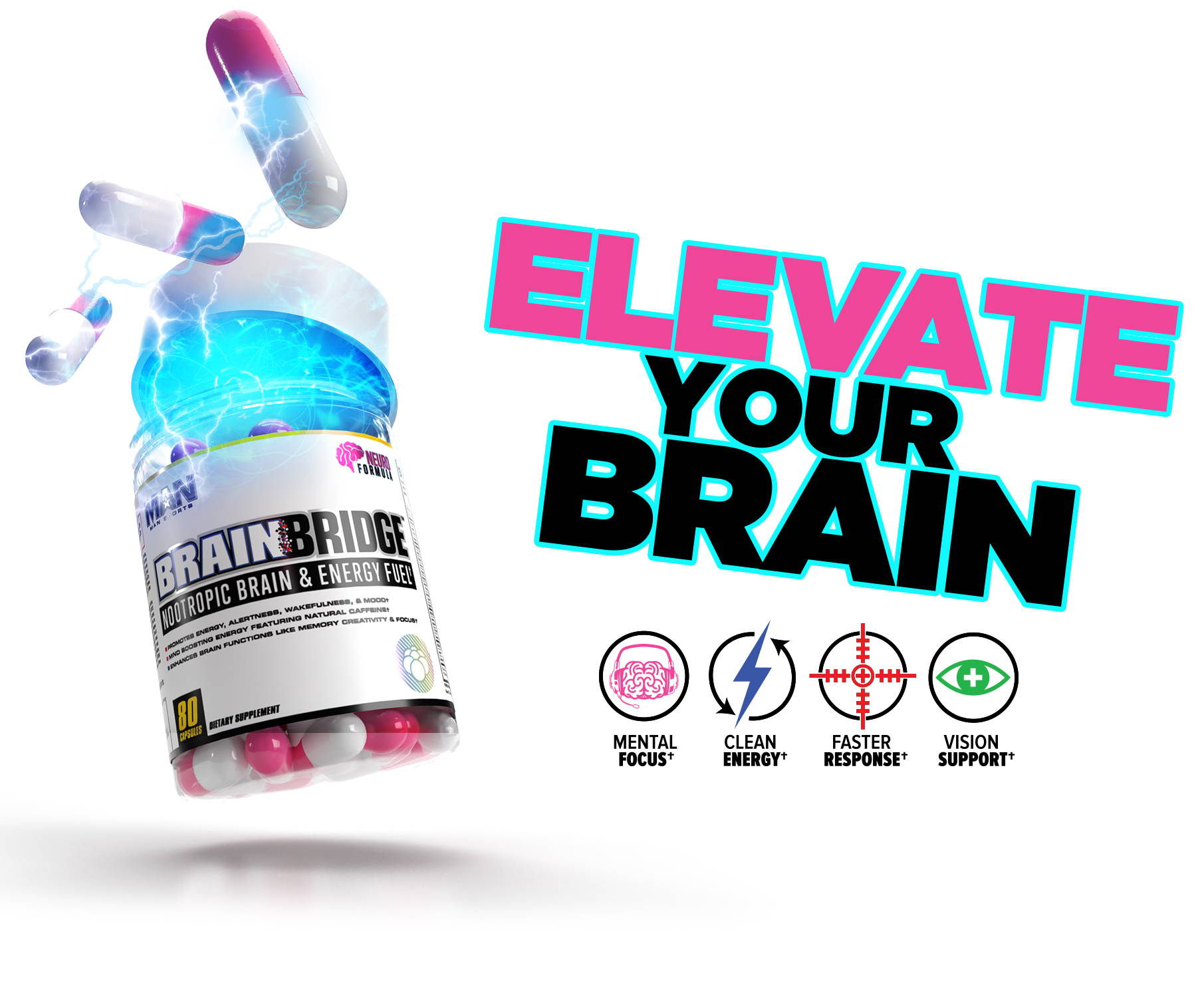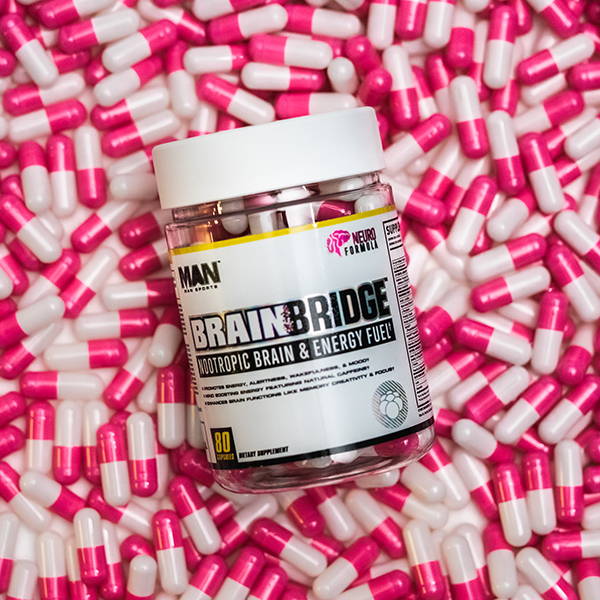 BRAINBRIDGE is a nootropic capsule supplement that was created for high-level thinkers, gamers, students and entrepreneurs. A nootropic by definition is a supplement or substance that improves brain functions like memory, creativity, focus and motivation. Backed by natural caffeine, BRAINBRIDGE is the ultimate mood-boosting energy supplement that can be taken throughout the day to help boost productivity, ambition, gaming performance and focus.
BRAINBRIDGE can also replace coffee, energy pills, energy drinks and shots. ZERO sugar, no jitters, no crash, just super smooth clean energy.
BRAINBRIDGE VS LEADING COMPETITOR
See How Brainbridge Compares against Focus Alternatives.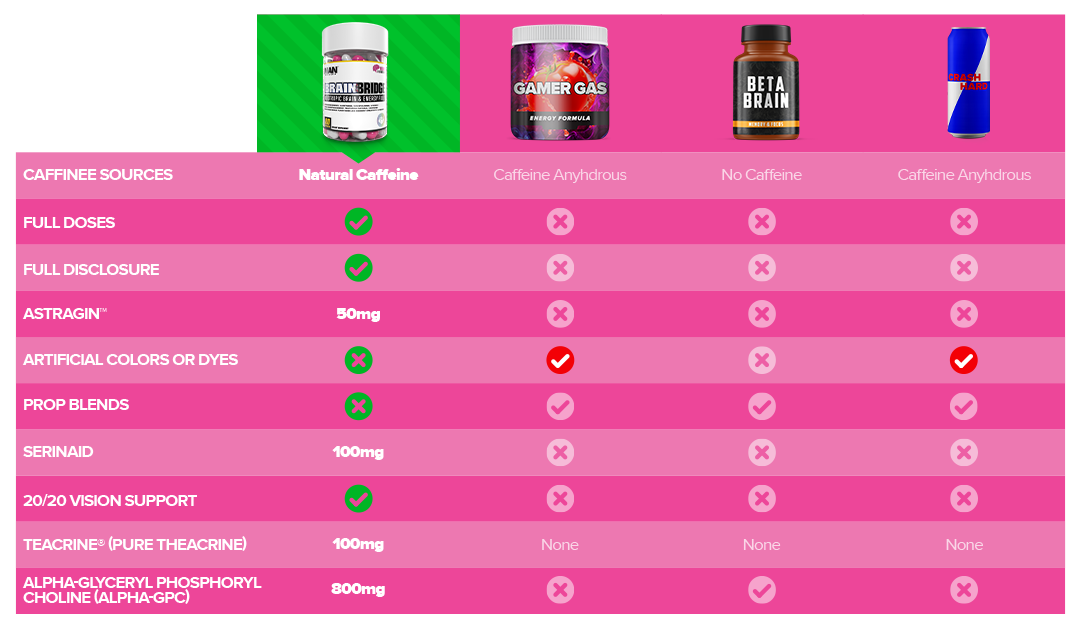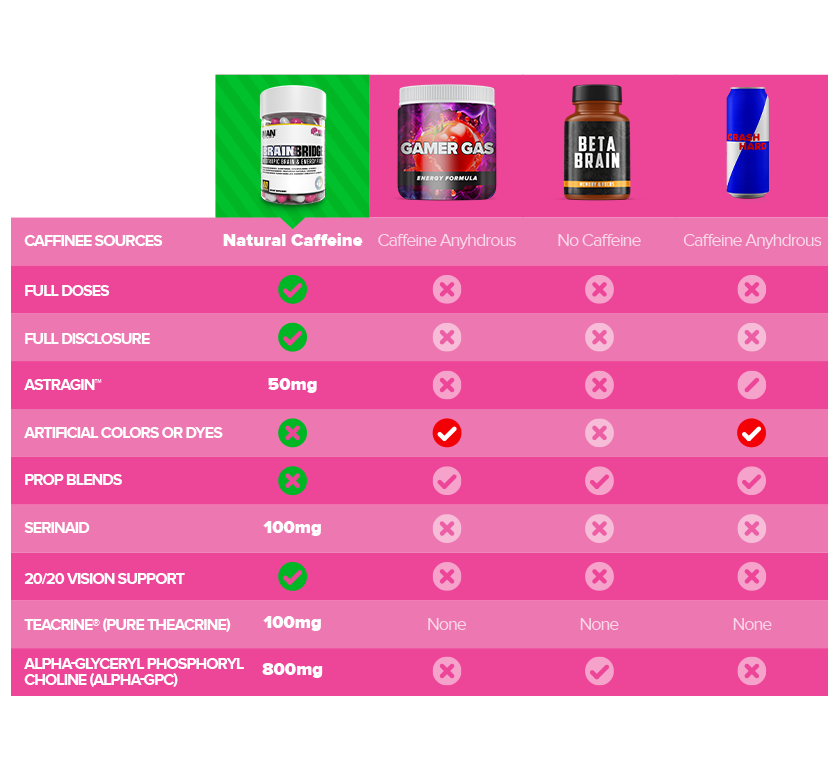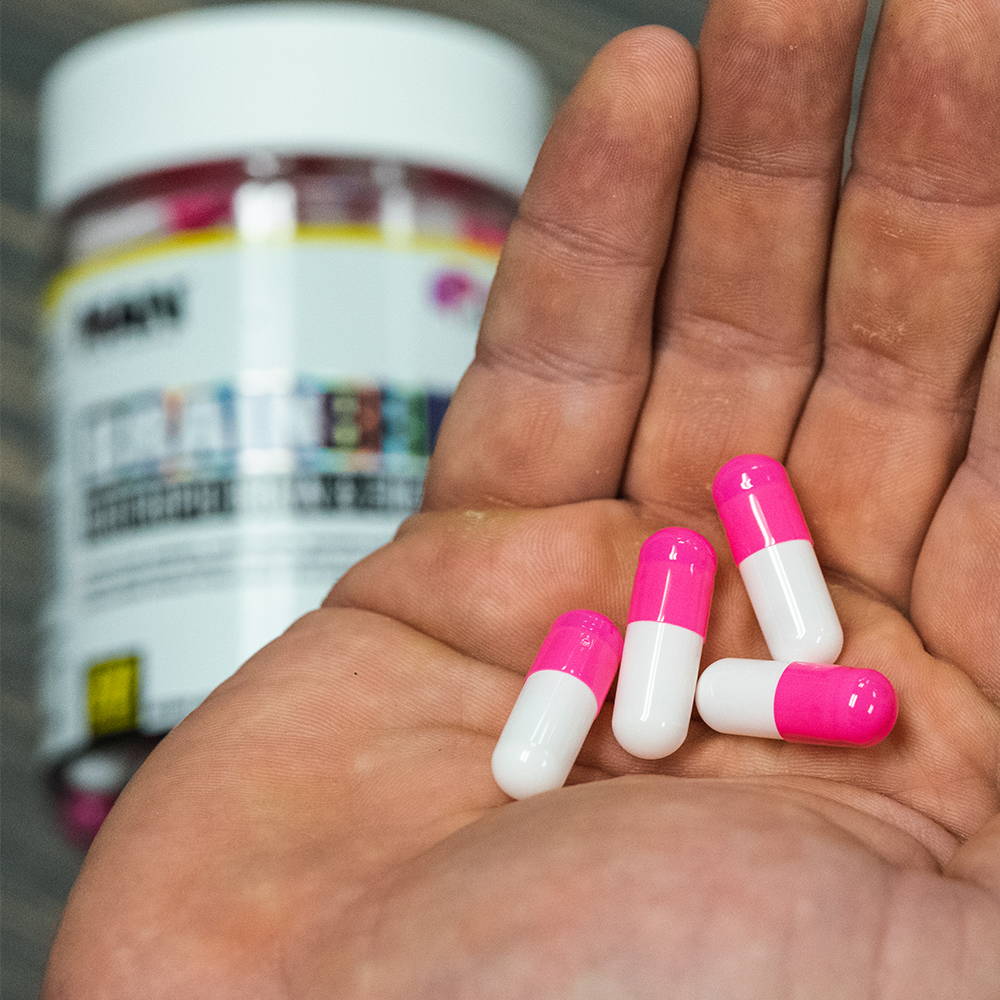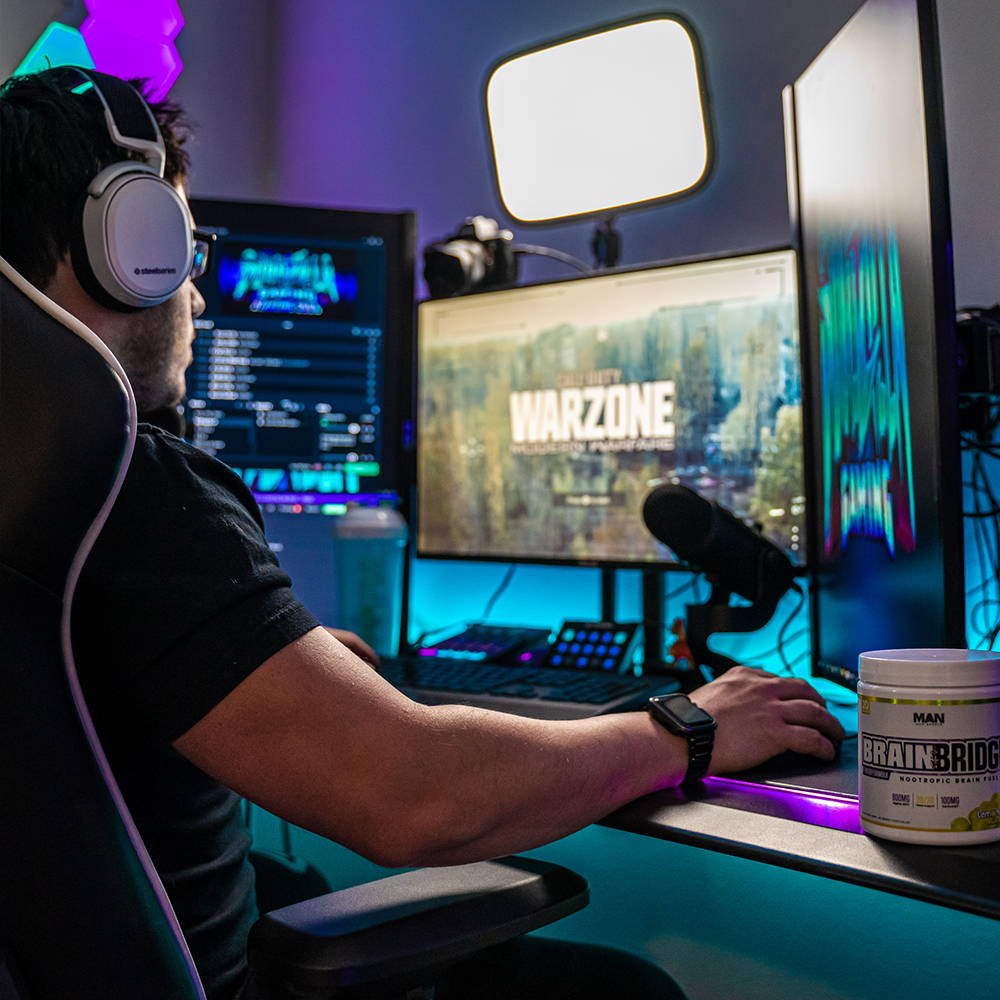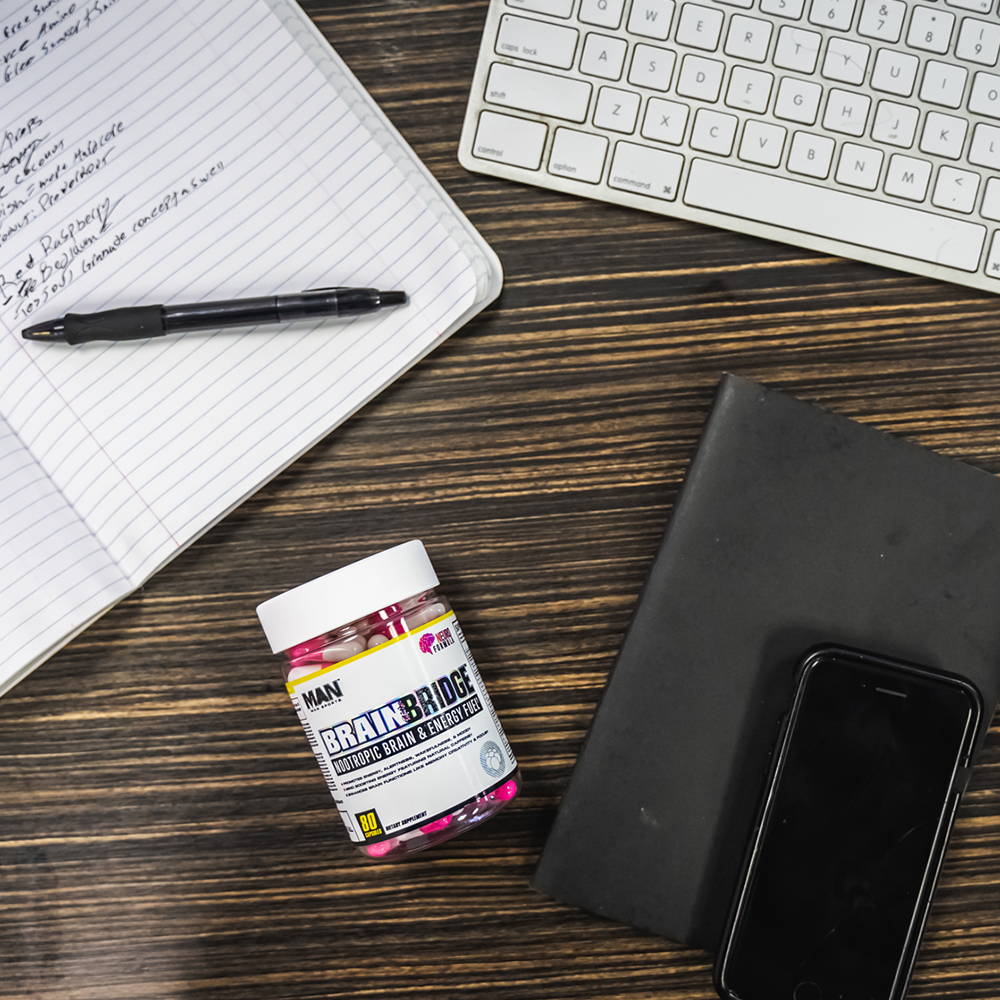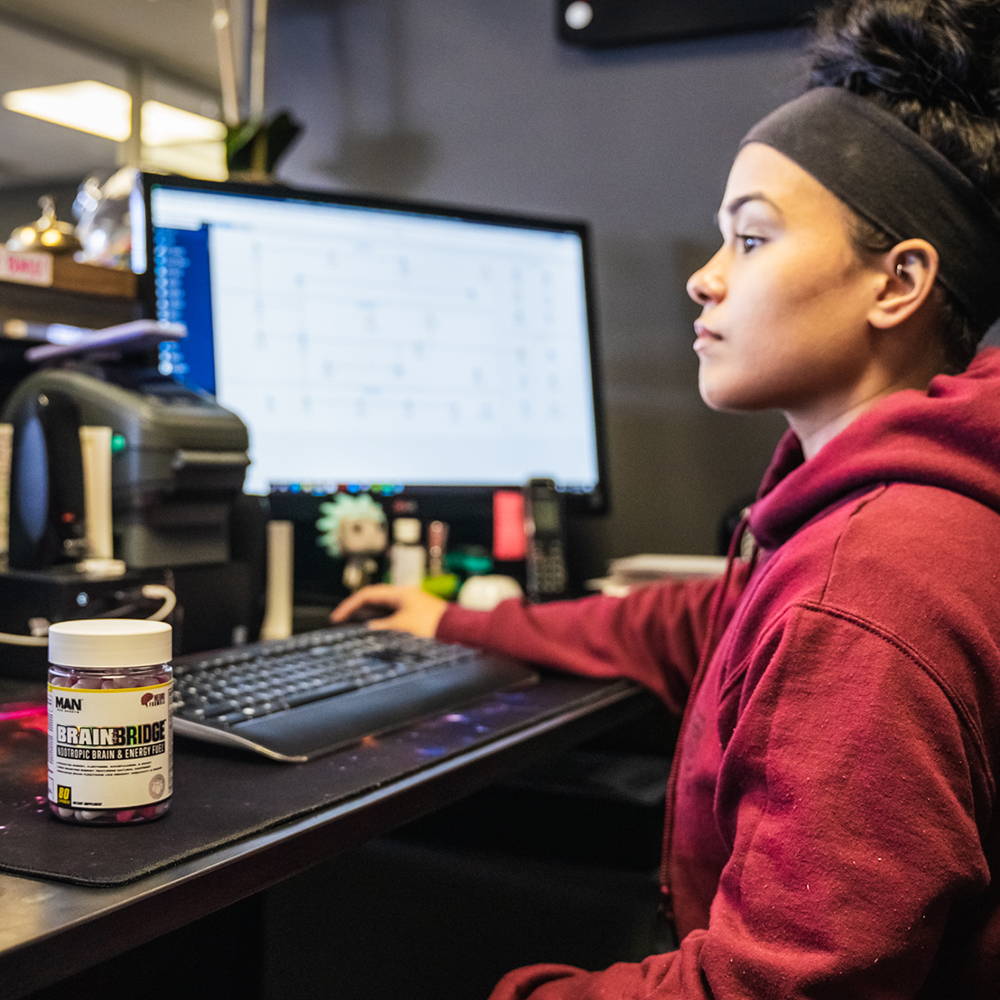 WHAT MAKES BRAINBRIDGE WORK?
Every ingredient in BrainBridge contributes to overall super-focus and concentration. Here's a few key ingredients that really set it apart from other nootropic formulas.
Here's why BRAINBRIDGE™ is our
#1 SELLING focus product:

"Literally can't start my day the same without getting some brainbridge in my system! The mental clarity makes this a way better way to wake up and be on the ball than just a cup of coffee!!!"
-Heather P. Verified Customer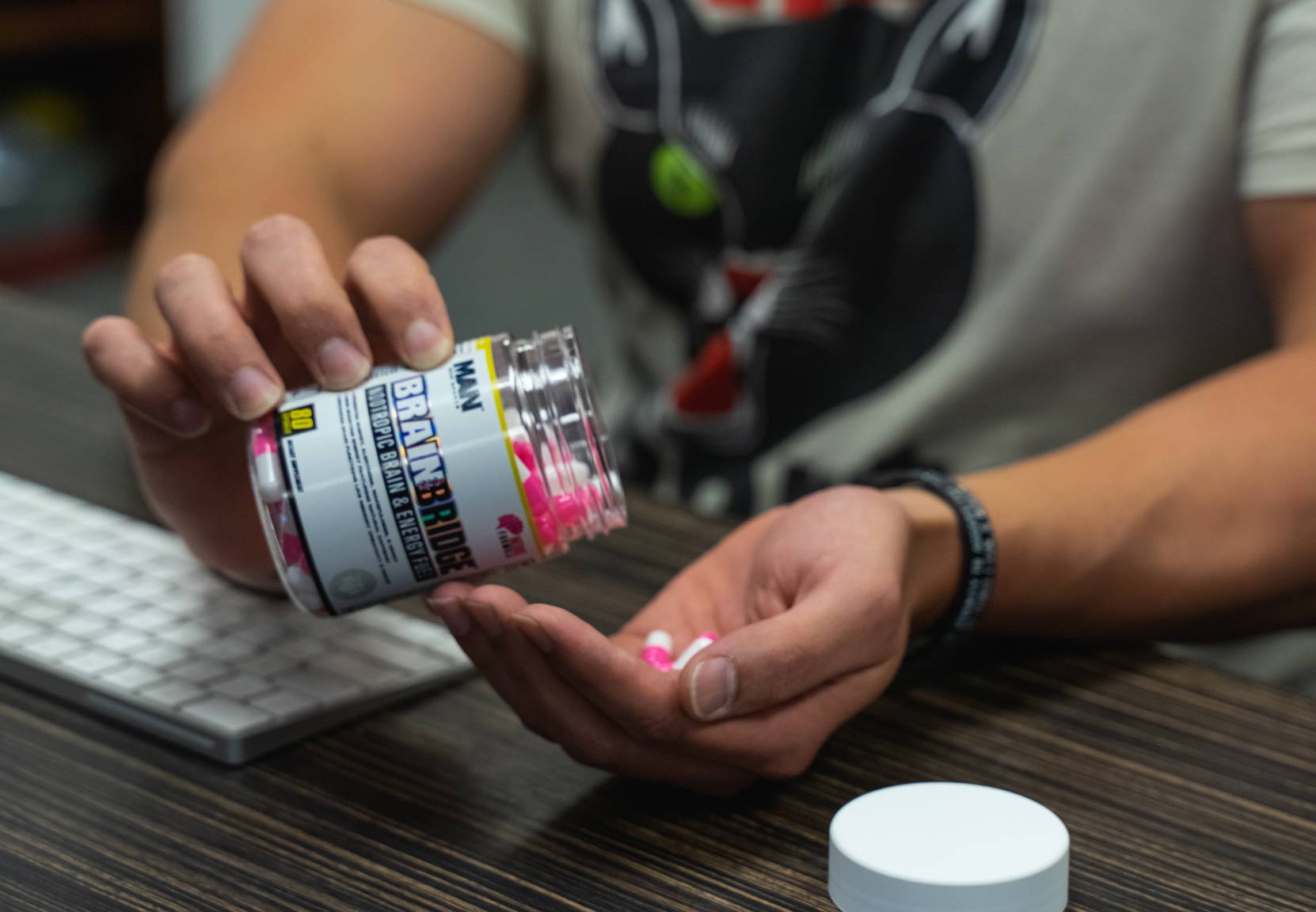 "BrainBridge caps are the perfect boost of energy & focus throughout the day, without the jitters"
-Adam. MAN Sports Sales Rep

"Coming from someone who has drank 3 energy drinks a day for over 5 years I was skeptical to try BrainBridge. However with how well all the other ManSports products have worked for me I gave it a go, and I am thankful I did. I am now on 3 weeks with ZERO energy drinks. With brainbridge I feel like I have alot cleaner energy and not just a caffeine buzz. I also actually have focus and no crash! Thank you ManSports for another Supp. that has actually changed my life!!"
-Brandon G. Satisfied Customer

LIMITED TIME LAUNCH SPECIALS