Is your energy drink holding you back?
Is your energy drink holding you back?
August 24, 2021
by MAN Sports
Drink energy drinks?
Do you ever feel like they really help fuel your energy & focus?
Or are they just a quick pick-me-up then crash?
There's a reason for that. Most energy drinks are nothing more than just some synthetic caffeine & pixie dusted vitamins and minerals. No ingredients for focus, no ingredients for brain function, heck, not even much caffeine when you really look at them.
Want to know why? It's because caffeine + vitamins and minerals cost pennies. You're essentially paying for flavored water.
All the "other" ingredients are what bring value. BrainBridge Elevate is LOADED with ingredients to help fuel focus, amplify the effects of natural caffeine and support brain function.
Here's some of the ingredients in Elevate you might not have heard of or don't quite understand…
L-Tyrosine - a nootropic ingredient that can boost brain function, helps your body produce neurotransmitters; dopamine, norepinephrine and adrenaline. It also helps boost mood and stress recovery!
Natural Caffeine - this form of caffeine, vs synthetic caffeine is from a plant source, which means it naturally sourced along with a range of vitamins and methylxanthines also found in the plant that balance the stimulant effect to provide a smoother feeling caffeine (no crash)!
Alpha GPC - a natural source of choline, Alpha GPC is a potent memory booster and has been shown to slow the rate of cognitive decline in addition to performance based benefits related to power output.
AstraGin - patented ingredient that helps increase nutrient uptake… what does this mean? It means it literally helps your body absorb all of the ingredients found within BrainBridge Elevate to make them more effective!
Magic Mushrooms?! Yes, Elevate also features a mushroom blend. This unique blend of mushrooms not only boosts brain function but also helps support immune function, helps reduce stress & fatigue and improves stamina.
Does your energy drink do all of this for you? Probably not. Well, definitely not.
But you don't have to take my word for it, here's some real user feedback:
⭐⭐⭐⭐⭐ BRAIN GAINS!
Wow....if you want lazer focus, no jitters, no crash and brain gainz and speed of thought...go for this! ITS INCREDIBLE!
-Heather M. VERIFIED CUSTOMER
⭐⭐⭐⭐⭐ Taste is amazing
Not only is the taste top Notch but the energy/mind function is even better!!! Highly recommend to anyone and everyone
-Julie L. VERIFIED CUSTOMER
⭐⭐⭐⭐⭐ Great Stuff
Love the flavor. I'm a big on OJ and this was spot on. I substituted Brainbridge Elevate for my coffee and as preworkout. I took one scoop in the morning and on training days I took another scoop and half. My focus was awesome and sharp. Highly recommend this and look forward to it again!
-Joshua E. VERIFIED CUSTOMER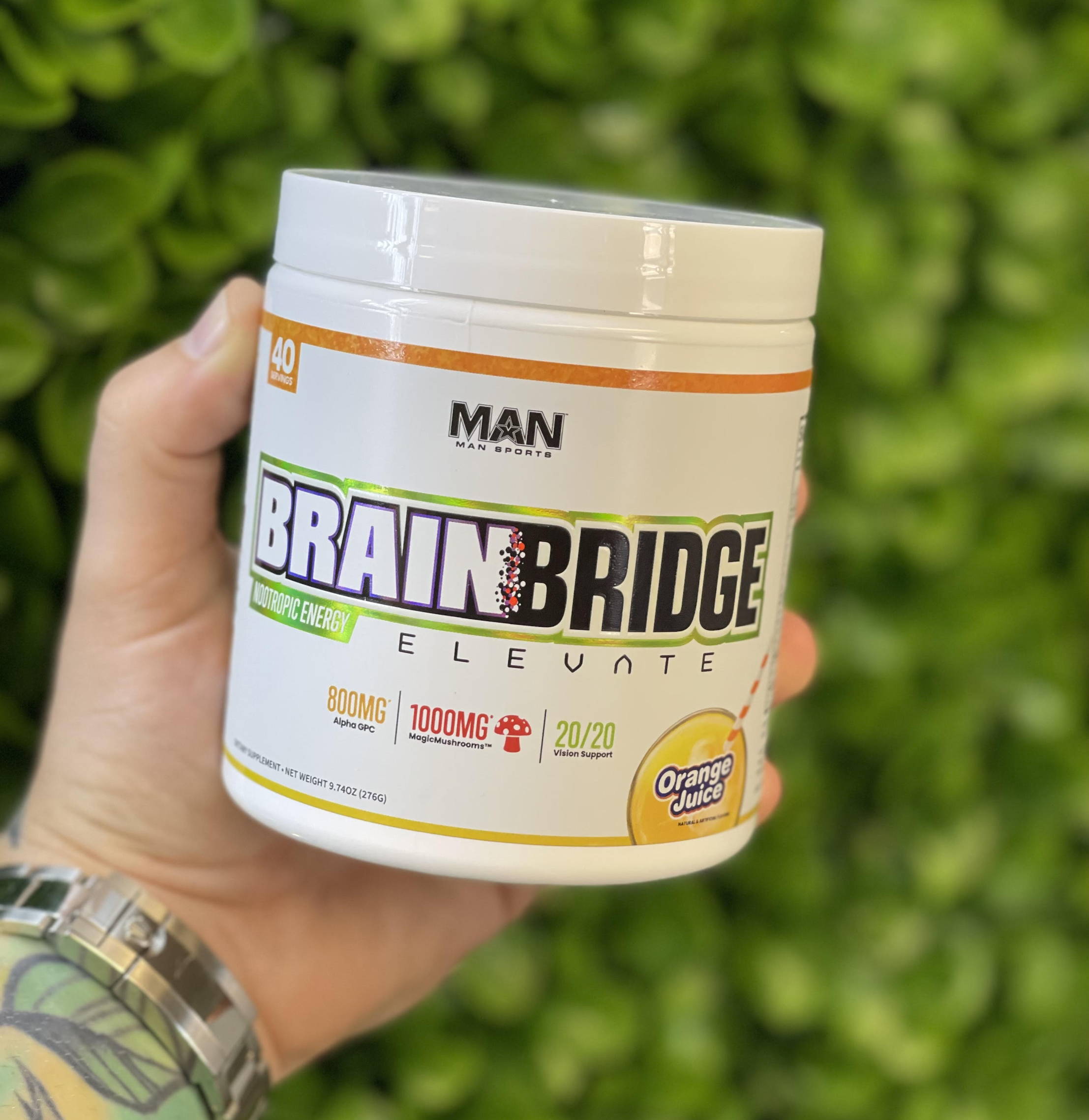 Now as low as $0.93 per serving, you might want to give this a shot!
BrainBridge Elevate unlocks super-focus, long-lasting energy & elevates your creative potential. Ditch the pixie dusted junk and go with the best!
Shhh, don't tell anyone, I'm letting you get in on the incredible launch specials we dropped this product with. I'll keep the page live till midnight just for you, so hurry!