MAN Sports | VeganJoy™ - Plant Based Protein
VeganJoy Relaunch is LIVE!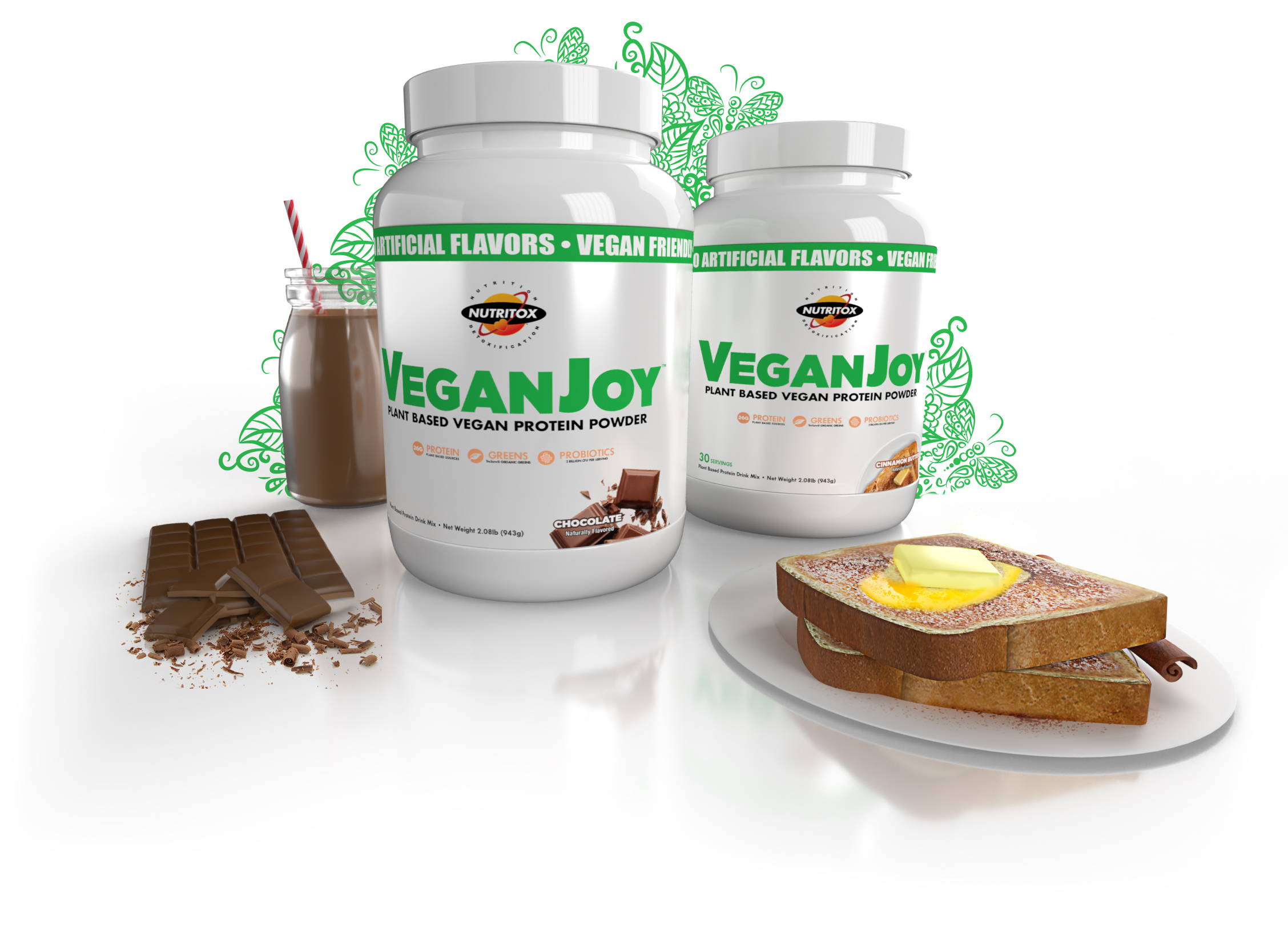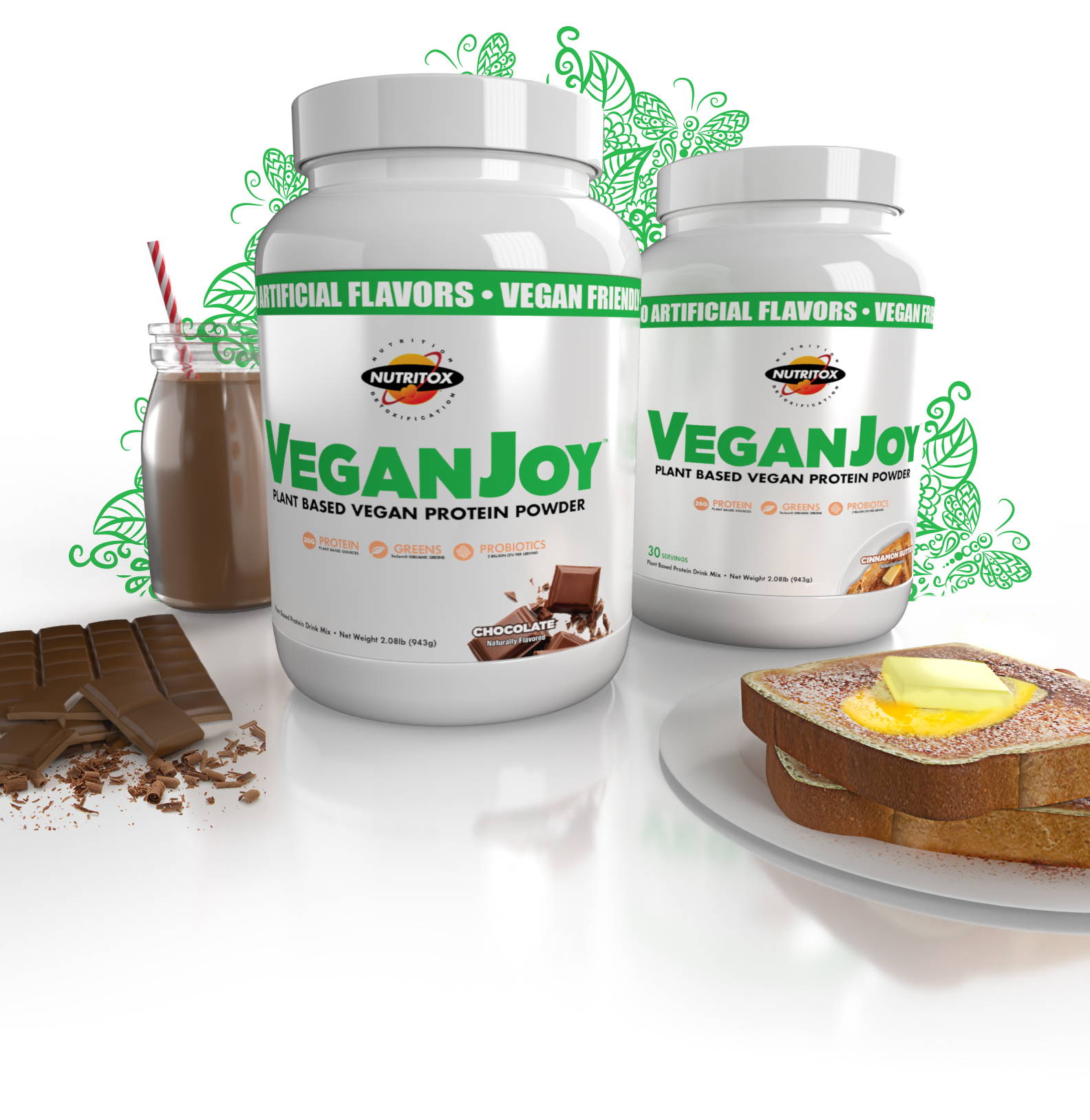 Finally... a plant based vegan protein that really tastes good! But taste isn't the only thing that makes VeganJoy the best choice for your protein needs, it also contains vegan probiotics to aid in digestion and a greens blend for an added nutritional boost!
Hey, don't skimp on the protein! Unlike most other plant based proteins that are typically 20 grams of protein, VeganJoy features 27 grams of protein to help fulfill your daily protein intake requirements. It also comes in a 30 serving tub, 10 MORE servings than most tubs!
What makes VeganJoy™ So Great?
This absolutely delicious tasting plant protein boasts 26-27 grams of premium Pea Protein Isolate that's easy to mix & digest. On a plant based diet, it's not always easy to consume enough protein from whole raw food, VeganJoy make it easy to supplement your diet. Non-GMO, naturally flavored and naturally sweetened with Stevia. Added serving of greens for a nutritional boost + vegan sourced probiotics to aid with digestion.

VeganJoy utilizes Grade A, Non-GMO pea protein isolate high in amino acids imported from only Canada and the USA. Made without dairy or soy ingredients, tree nuts, added sugars, filler ingredients nor artificial colors, flavors, sweeteners or preservatives.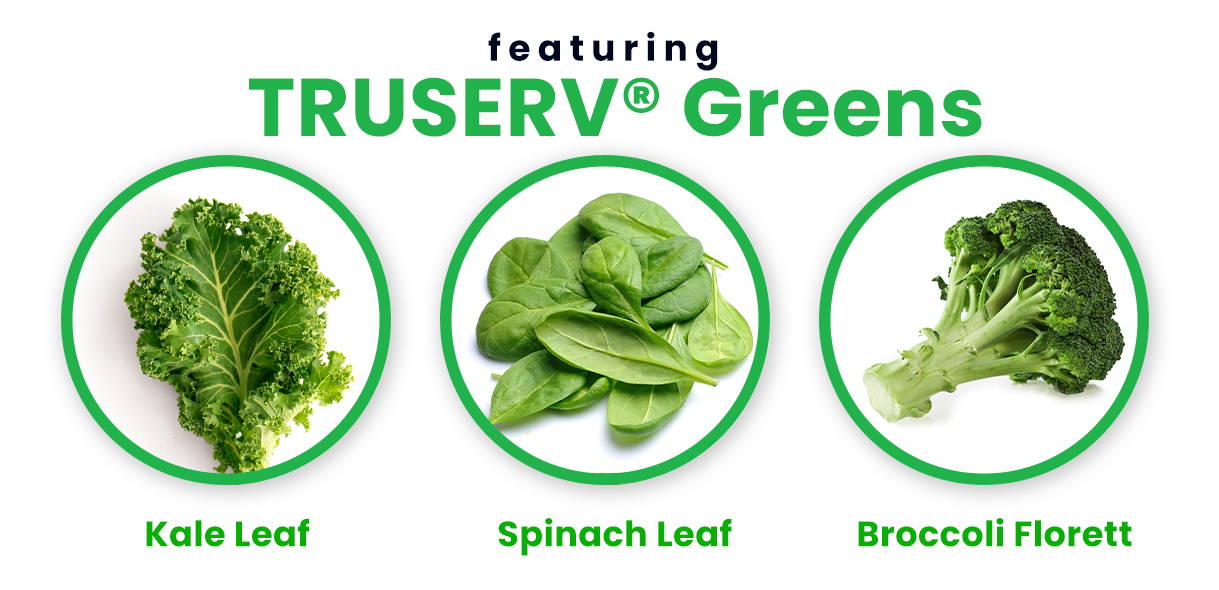 TruServ® Greens make it easy to get an additional boost of vitamins & micronutrients. Sourced from organic leafy greens, no grass sources.
VeganJoy vs Typical Plant Based Protein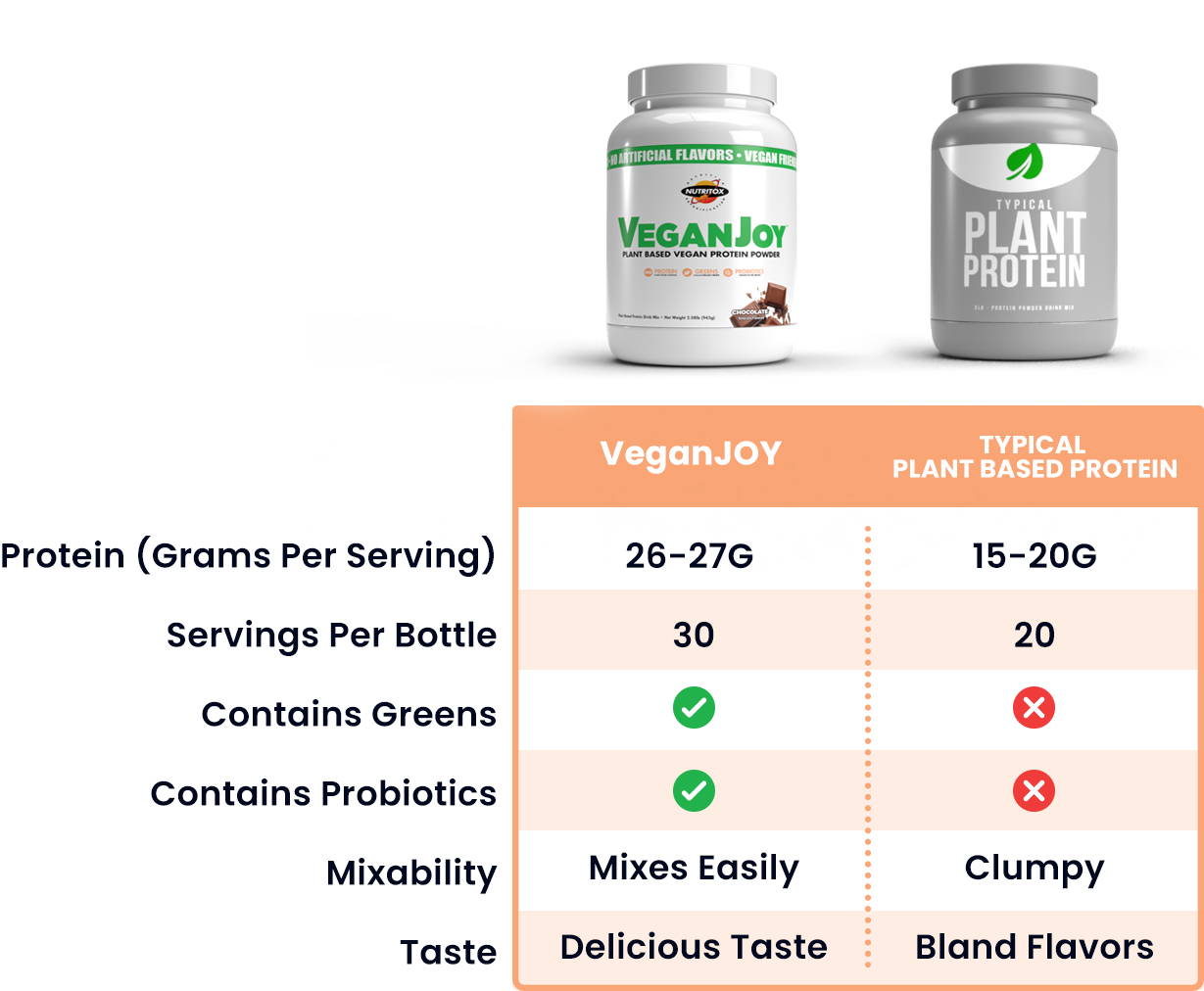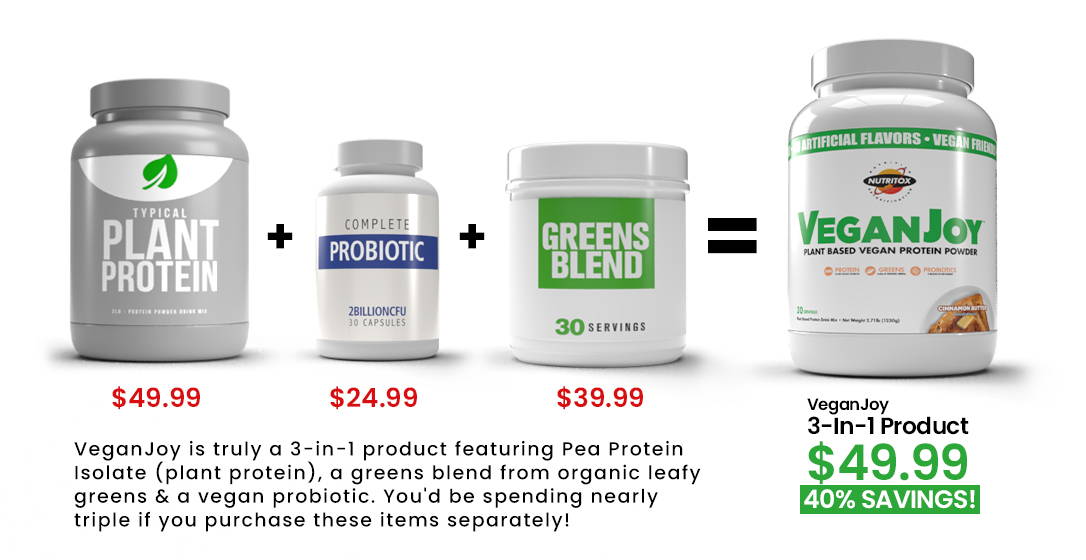 Here's what REAL CUSTOMERS are saying about VeganJoy....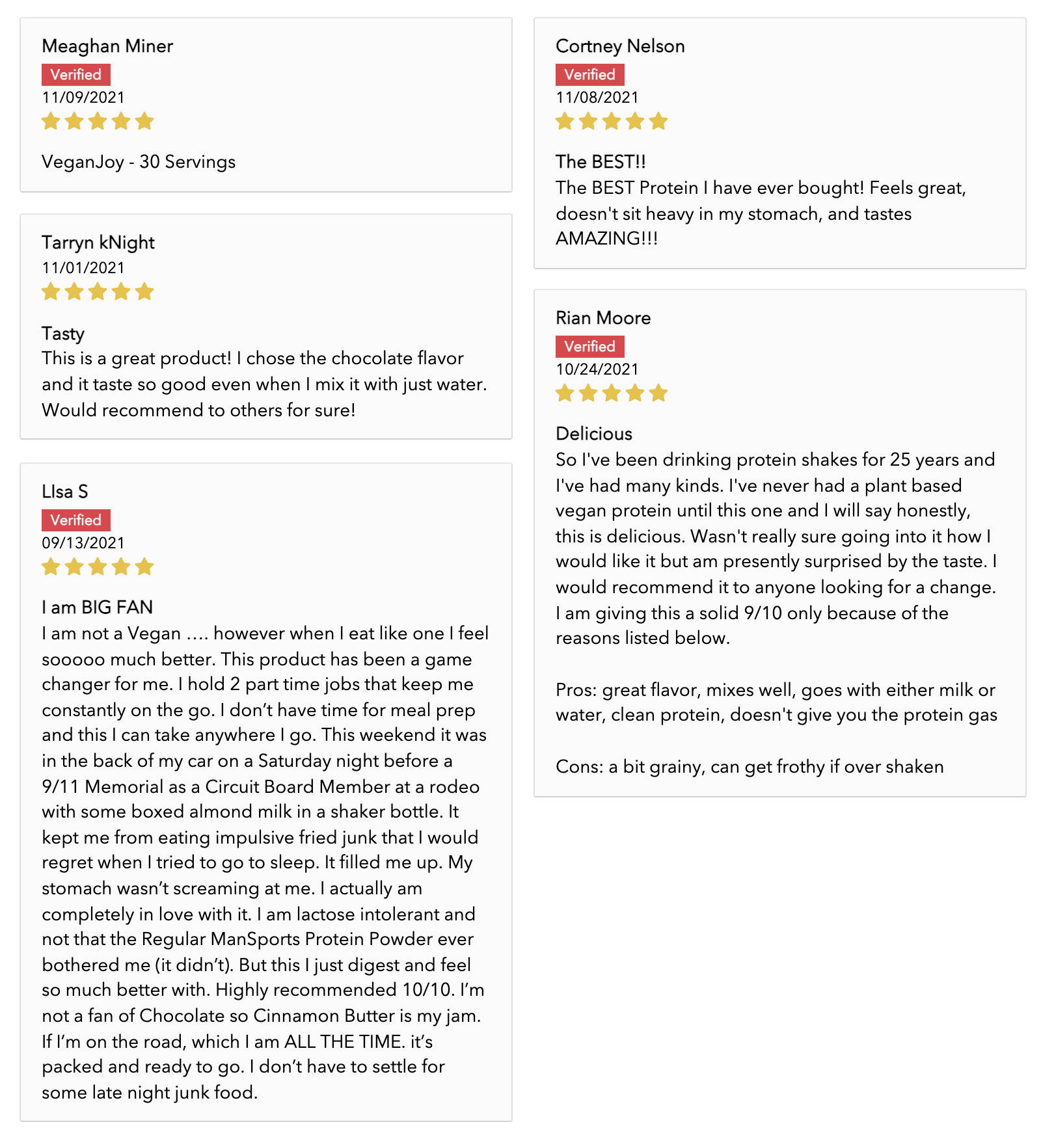 EXPERIENCE veganjoy FOR YOURSELF...
TRY NOW
WITH A
100% MONEY BACK GUARANTEE!