Vasojet - High Volume Nitric Oxide Stimulator
VasoJet™ Is Now Back - 24 Hour Restock Specials!
VasoJet™ Is Now Back - 24 Hour Restock Specials!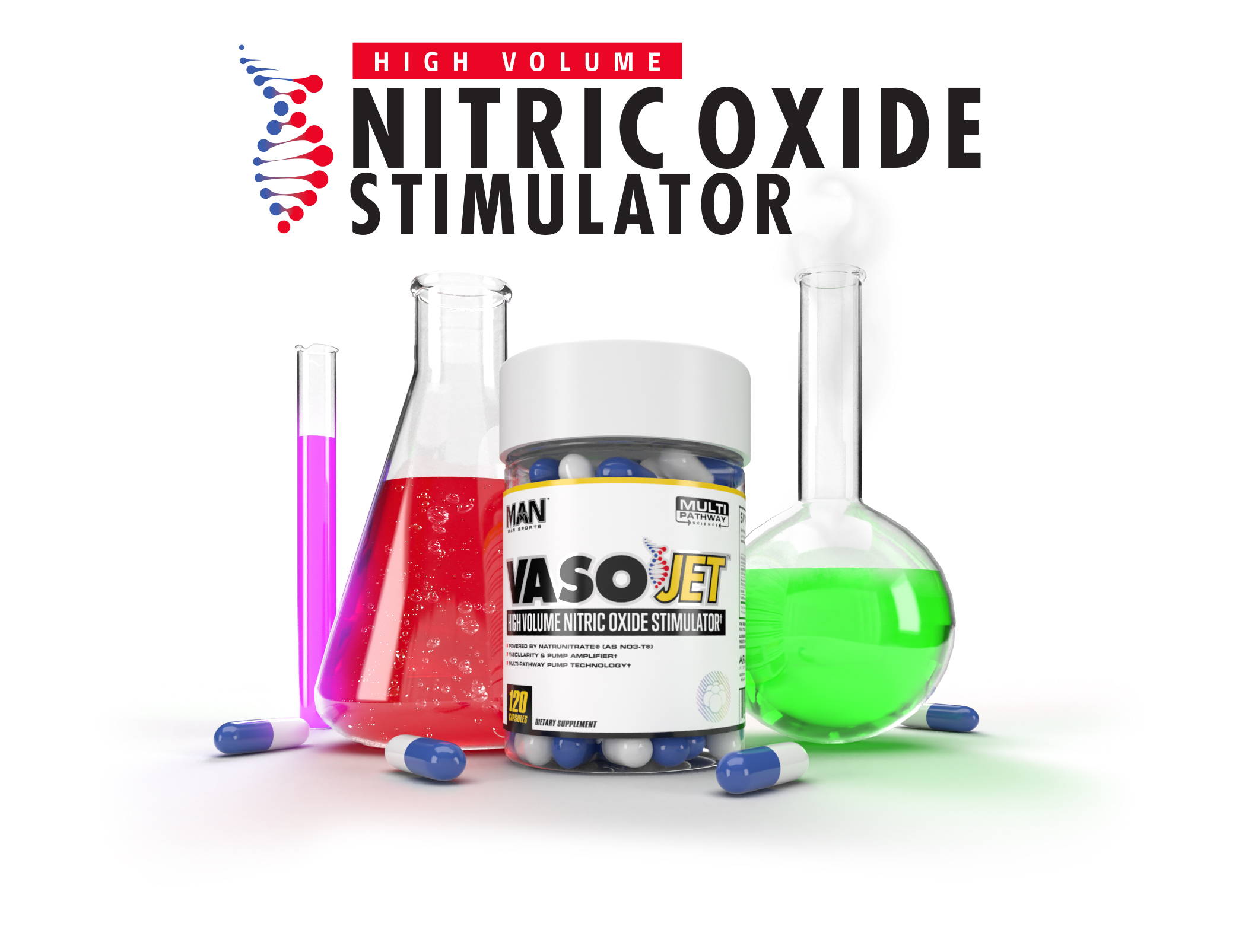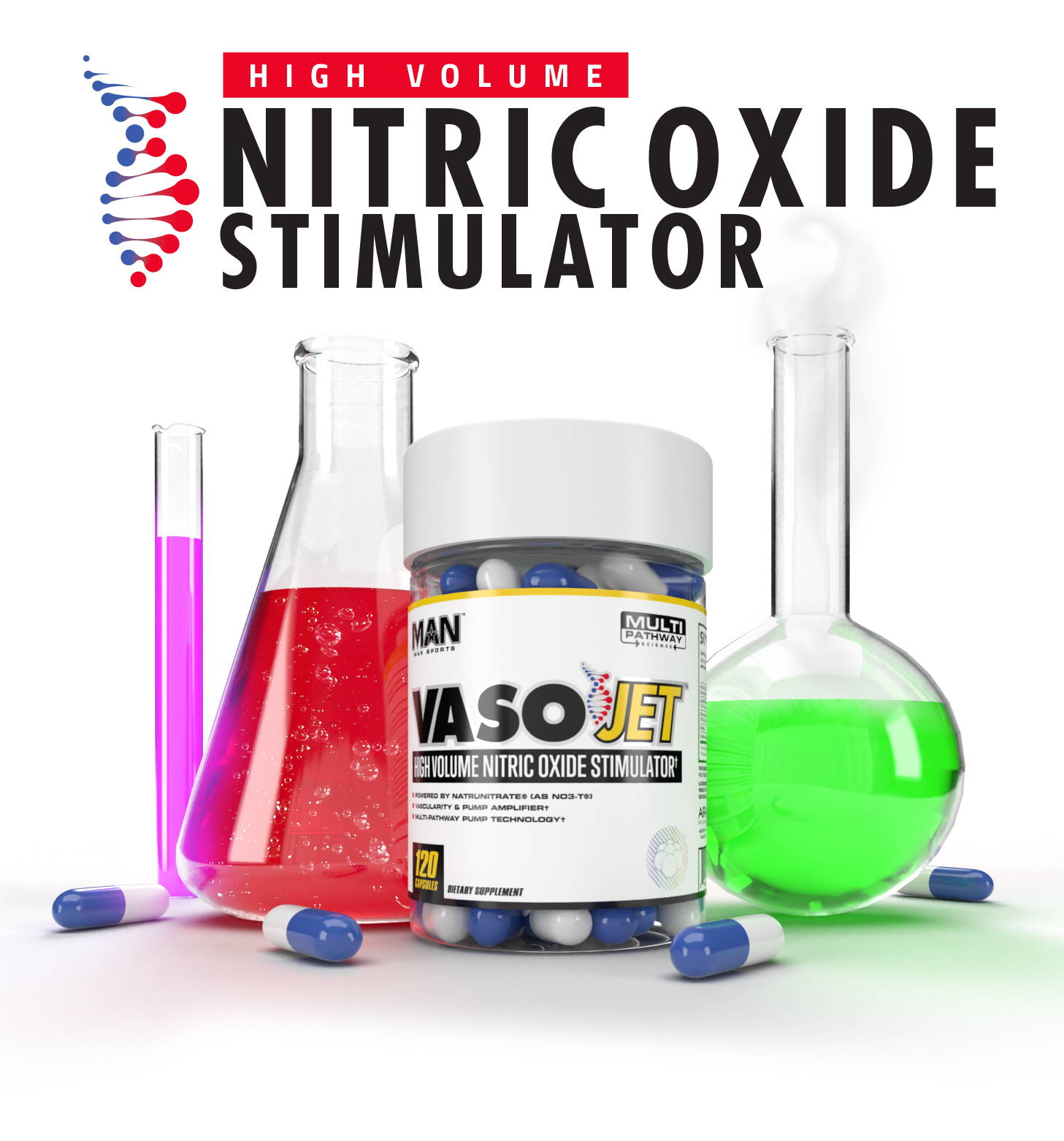 A NEW AGE NITRIC OXIDE CATALYST
VasoJet isn't just another product thrown into the abyss of the Nitric Oxide category. It's new. It's novel. It's not another variation of a product or ingredient technology from 2001. It ushers in a new era of blood pumping, skin stretching pump stimulators.
Combining science + new ingredient technology, VasoJet unlocks your peak nitric oxide potential. While products containing tried & true ingredients like citrulline, agmatine and grape seed extract can work just fine… there had to be something different… something that provided massive pump potential in just a few small capsules.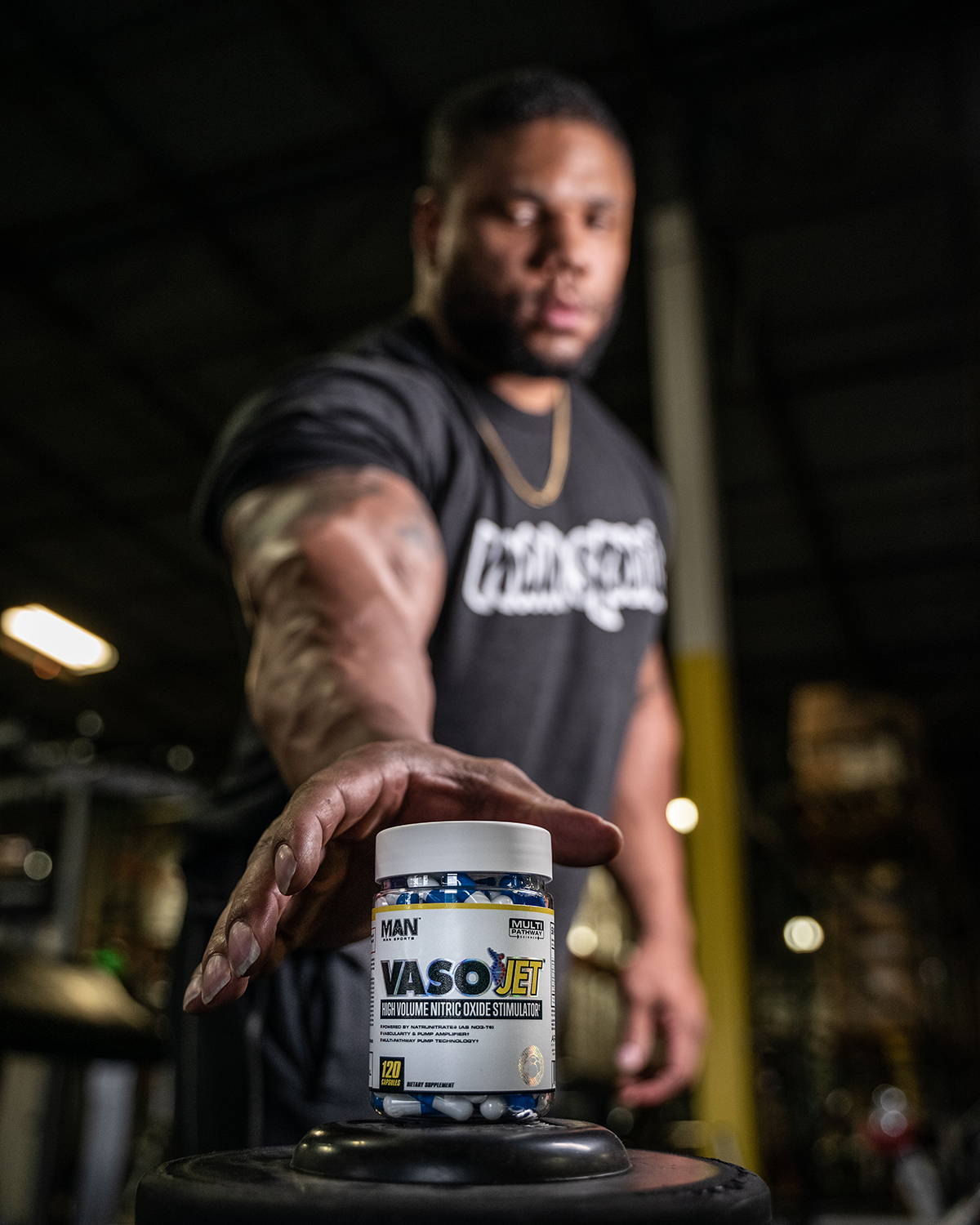 *VASOJET™ HAS ENTERED THE CHAT* - VasoJet features new nitrate technology in NatruNitrate (as NO3-T). If you don't know, nitrate supplementation increases Nitric Oxide production, reduces the oxygen cost of submaximal exercise and can enhance exercise tolerance and performance. Our specific Nitrates are derived from Amaranthus Extract standardized at a whopping 15% Nitrates! Add in a number of other pump inducing ingredients like Arasyn Arachidonic Acid, Pine Bark Extract, Histidine & Cnidium Monnieri and you have cutting-edge high-volume Nitric Oxide stimulator in just 3 small capsules.
THE NITRIC OXIDE EQUATION SOLVED!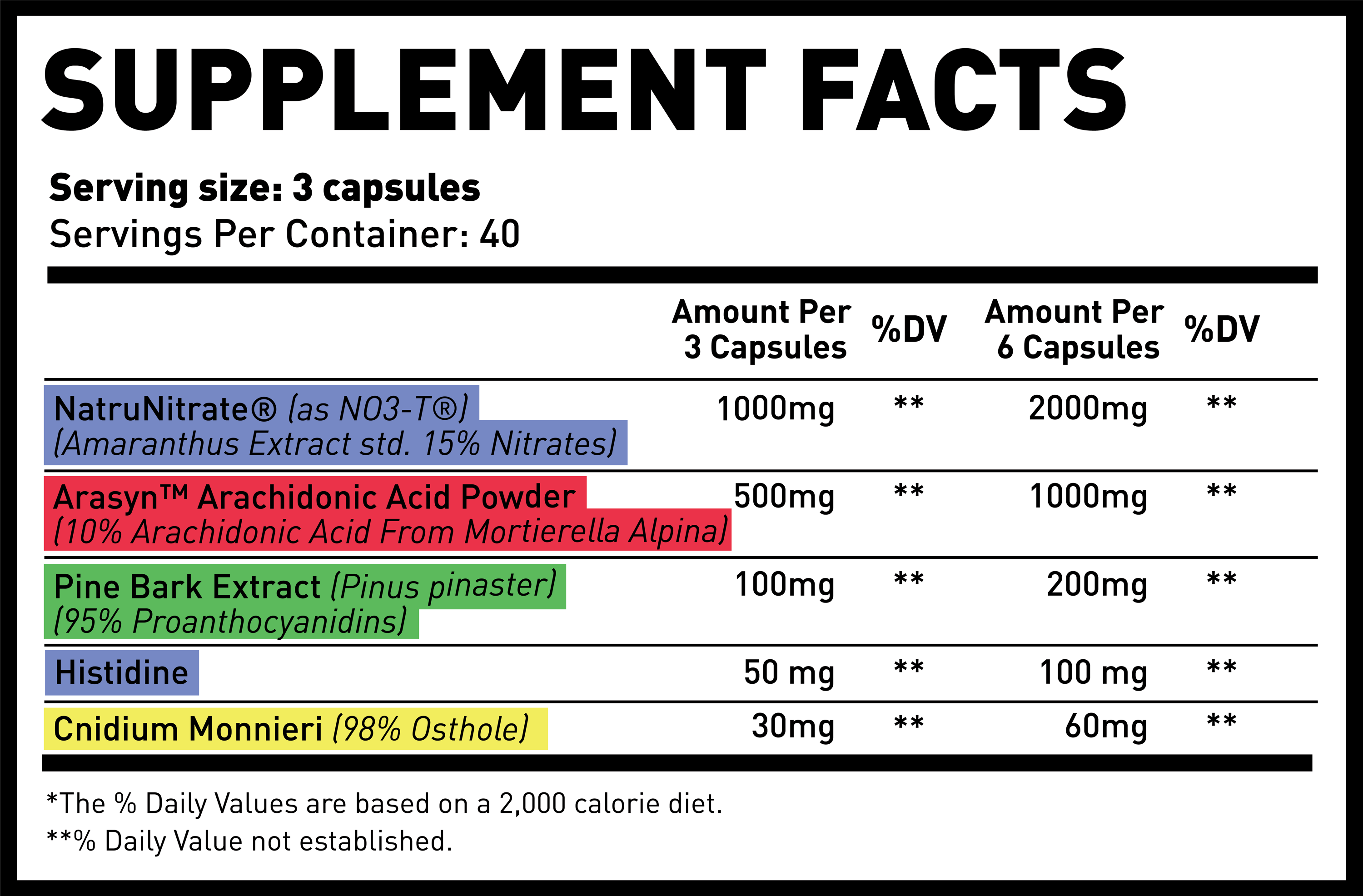 Through nearly 2 years of formulation, testing, rearranging, testing again and again… we finally solved the Nitric Oxide puzzle. In hindsight, it was actually quite simple. 5 ingredients.
The specific combination of these 5 ingredients provided us with the most skin stretching, "roadmap" vascularity, can't-bend-your-arms pumps we've ever experienced.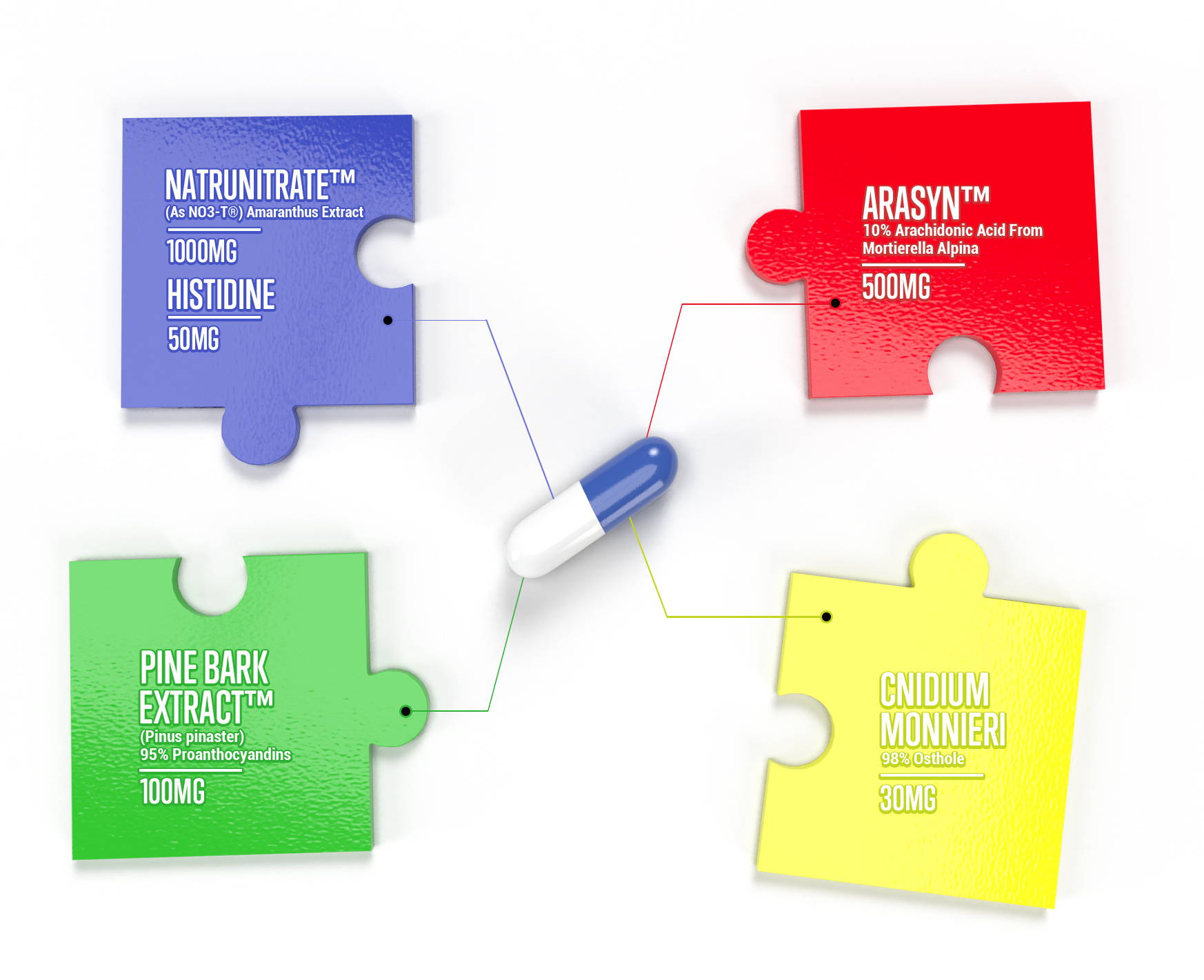 FREQUENTLY ASKED QUESTIONS
Does VasoJet™ contain stimulants?
No, VasoJet is stimulant free, but you can stack with your favorite stimulant based pre-workout!
Anyone and everyone looking to improve their pumps and performance can take VasoJet, that means men & women and all types of athletes - bodybuilders, crossfitters, sports athletes and the average gym-goer.
What stacks best with VasoJet™?
We recommend stacking VasoJet with a stimulant based pre-workout like Game Day Nootropic or even a powder based pump product like Pump Powder as there's no ingredient crossover.
We recommend taking VasoJet 20 minutes before your workout. You can dose it as you see fit but we recommend 3 capsules for anyone under 150lbs bodyweight and 6 capsules for anyone over 150lbs bodyweight.