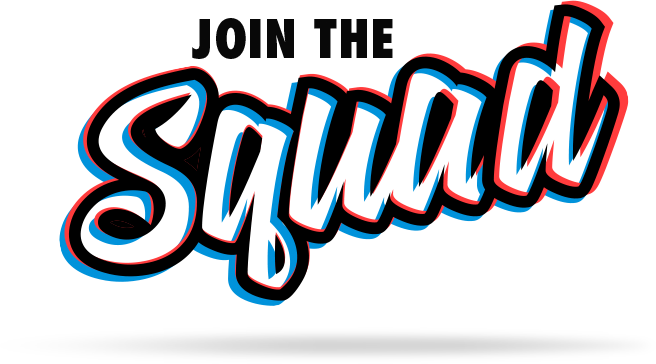 BECOME A MEMBER OF THE FASTEST GROWING SUPPLEMENT COMPANY
So, you want to be a sponsored athlete? Promote products within an industry that you love and have a passion for. This is your chance to work directly with one of the fastest growing brands and be a key role in its success.
We get hundreds of requests weekly for sponsorship and are thrilled so many amazing individuals want to be a part of what we're doing. Our passion for the industry is fueled by the passion we receive in turn.
That's why we created the Squad. A hand select group of individuals that want to make a positive impact in the world of health and fitness.
The squad is a proving ground for positions like Sponsored Athlete, Content Partner or even full-time MAN Sports employee.
This is a paid position that gives you inside access to the brand and the ability to grow.



THE ABILITY TO GENERATE INCOME
NETWORK WITH OTHER HEALTH AND FITNESS INFLUENCERS & ENTHUSIASTS
GAIN ACCESS TO PRIVATE SQUAD FACEBOOK GROUP
EDUCATION ON HOW TO PROMOTE
EDUCATION ON HOW TO BUILD A PERSONAL BRAND
THE TITLE OF "MAN SPORTS SQUAD MEMBER"

MULTI LEVEL MARKETING
A PYRAMID SCHEME
SELLING SUPPLEMENTS TO YOUR FAMILY
A MARKETING PLOY TO GET YOU TO SPEND MONEY WITH US
A GET-RICH-QUICK PLAN