MAN Sports | ISO-EAA - Complete Hydration + Performance Formula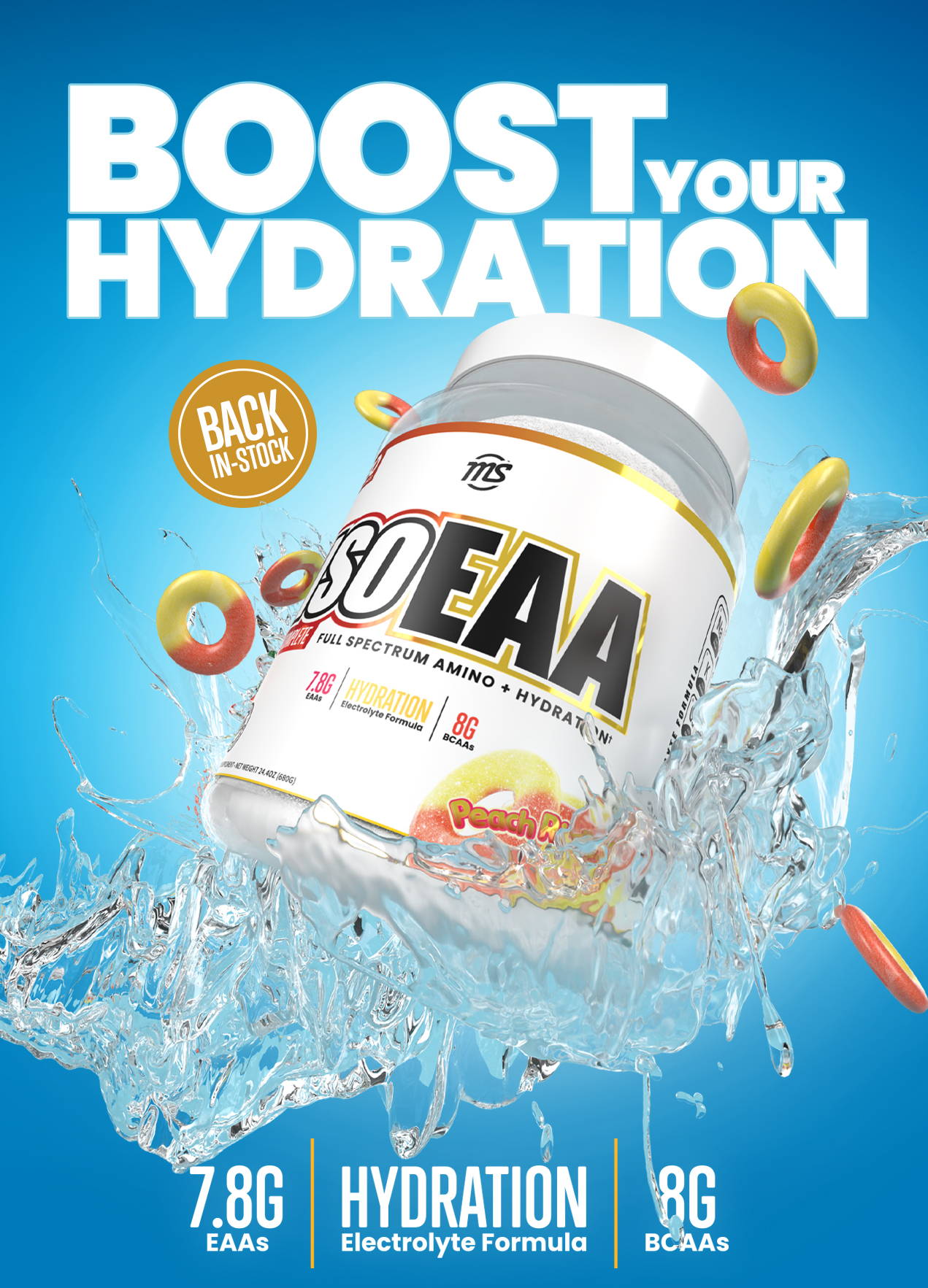 ISO-EAA is an advanced training tool developed to incorporate multiple ingredients into one extremely useful product. Combining new ingredient research, user feedback and our innovative flavor systems, ISO-EAA is the most loaded intra-workout on the market. It combines EAA's (essential amino acids), BCAAs (branched chain amino acids) and an electrolyte hydration formula for enhanced recovery, endurance and hydration during intense training.
EAAs or Essential Amino Acids are aminos that can't be produced by your body and must be obtained through diet or supplementation. These aminos (that also include BCAAs) play a vital role in exercise performance especially preventing muscle breakdown.
BCAAs (Branched Chain Amino Acids) are made up of 3 amino acids: Leucine, Iso-Leucine and Valine. BCAAs are widely used to prevent muscle fatigue, improve athletic performance, reduce soreness and stimulate recovery after intense training.*
Electrolytes are minerals that are vital for the normal functioning of your body. These are depleted when you workout through sweating. Supplementing electrolytes ensure you are properly hydrated before, during and after your workout.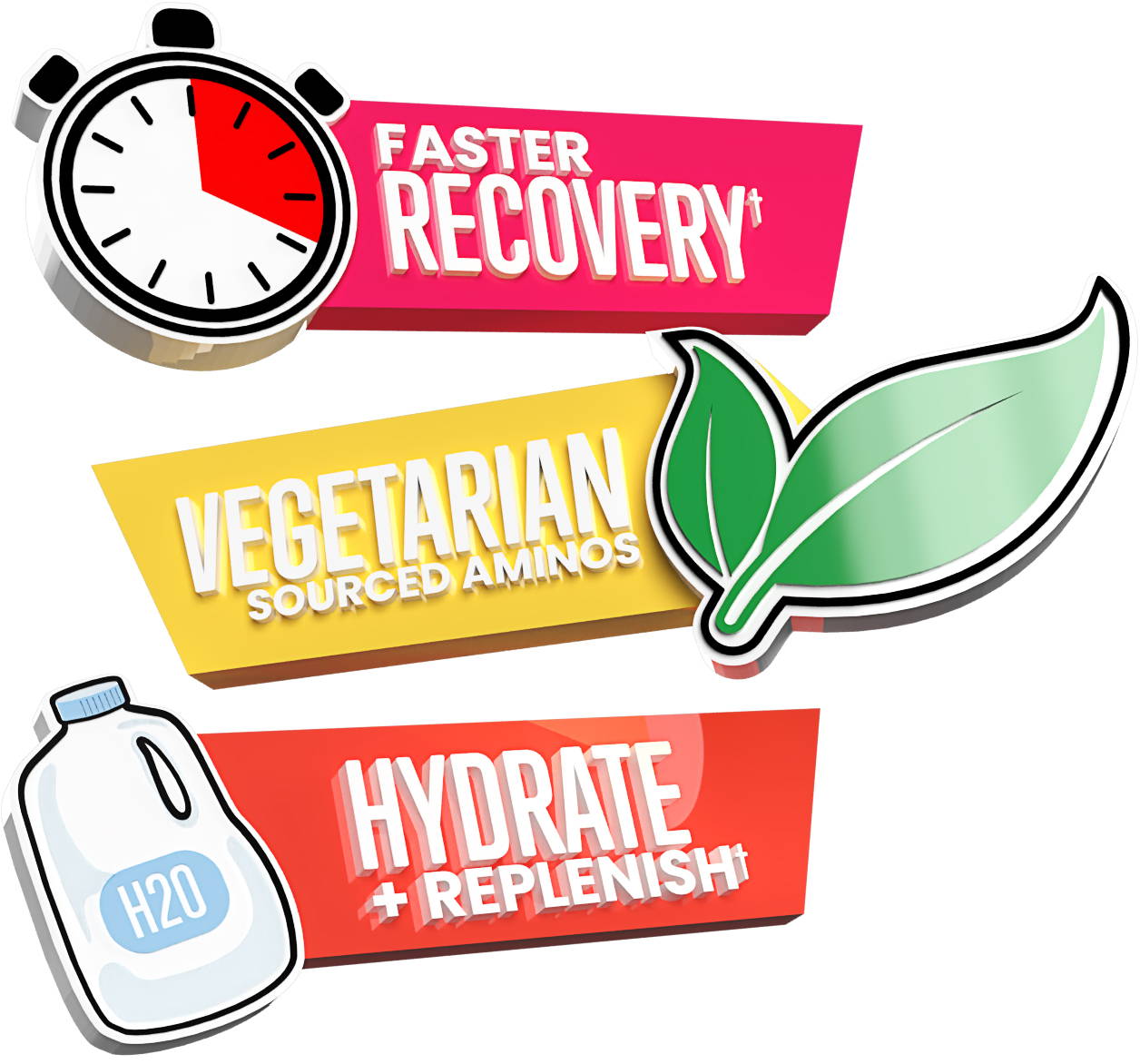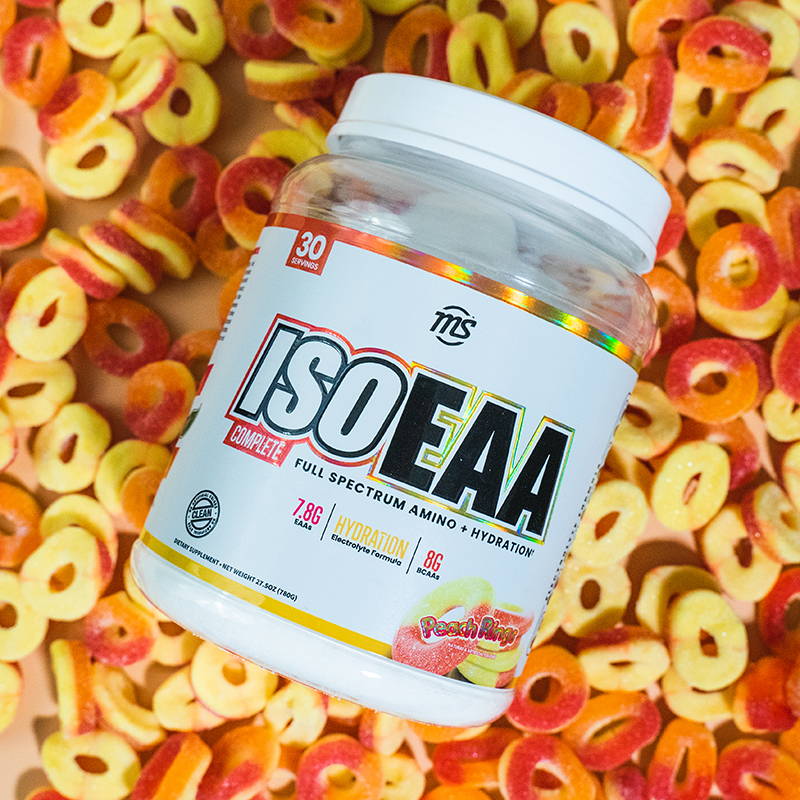 ELECTROLYTE HYDRATION FORMULA
Hydration is a key component of nearly all body functions – especially in terms of athletic performance and training. Our hydration blend features a number of electrolytes, which are minerals that carry an electrical charge. It's important to ensure you have ample electrolytes for proper hydration, especially during rigorous training as you actually deplete electrolyte stores. Hydration impacts how your body regulates temperature, regulates blood pressure and helps the movement and transportation of vital nutrients.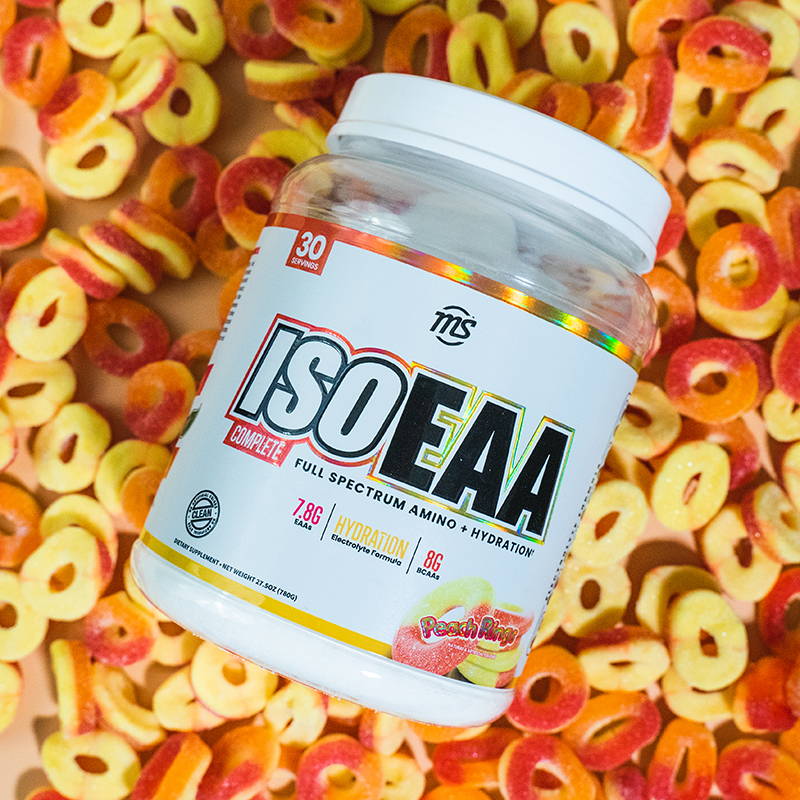 REAL REVIEWS FROM VERIFIED CUSTOMERS

Great as usual
"Great taste and boost. Its one of those things you need while training and love while just out an about. Cant get any better flavor or quality anywhere else."
-CHRISTOPHER M. Verified Customer

Great Product
"Great product as always , have noticed considerable gains over the last few weeks. Will always order again. It's hard to find good ones that aren't just about the taste. people either love it or hate it but they all like the effects the product has on recovery."

-PATRICK G. Verified Customer
TAKE MY MONEY
"Awesome EAA formula, recovery is noticeably better while using this vs other companies' EAA's. Has a huge dose of amino acids compared to most others on the market. Love this."
-VINCENT H. Verified Customer

LIMITED TIME RESTOCK SPECIALS