Game Day Sport - 30 Servings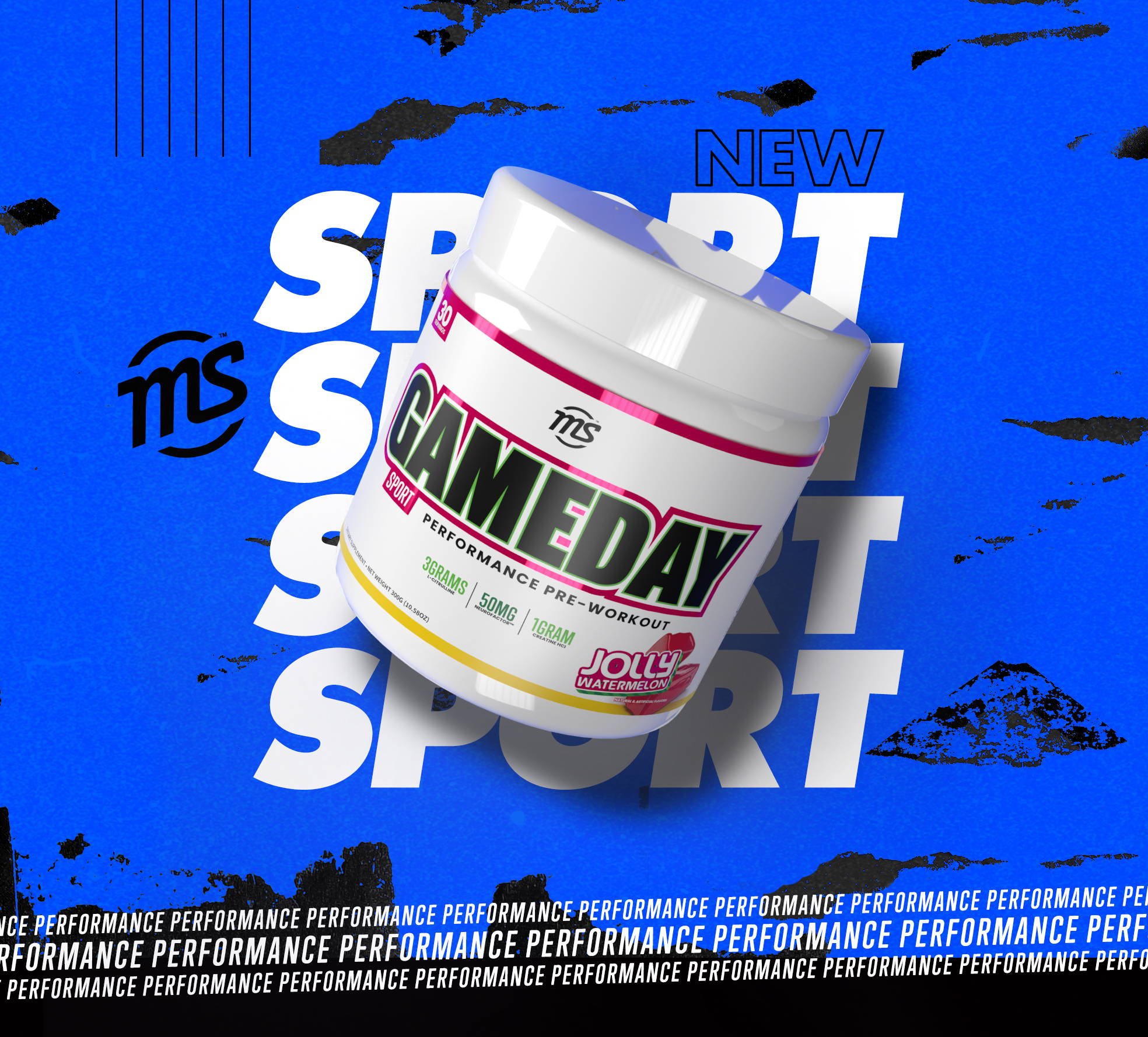 ENHANCE STRENGTH & ENDURANCE*
JITTER FREE ENERGY
NO ARTIFICIAL COLORS OR DYES*
No matter what exercise you're getting into; CrossFit, weight lifting, football, swimming, etc., you desire more out of your body. Game Day Sport provides jitter-free energy, focus & performance!*
With a moderate 180mg of natural caffeine, Sport is perfect for beginners or stimulant sensitive individuals. It also bolsters efficacious doses of pump, strength & performance boosting L-Citrulline, Creatine HCI and Beta Alanine.
Consuming a pre-workout can help you train harder and longer. Get the most out of each rep, set & training session with Game Day Sport.
Good Preworkout
Gave me energy i thought i never had, no tingly or jittery feeling.
Game Day Sport - 30 Servings
Game day sport
I have tried so many different pre-workouts this is by fair the best the tingling feeling is not to much where you can stand it I absolutely love this pre workout
How i feel
Pre work out is excellent, good price an keeps me energized during my whole workout
Best tasting
I am loving the taste. My girlfriend and her sister recommended the brand and I really like it better than store bought big name brands. Getting ready for deployment and am going to be ordering plenty to bring out to sea while I'm out here in Japan. Thank y'all.
More from this collection
<