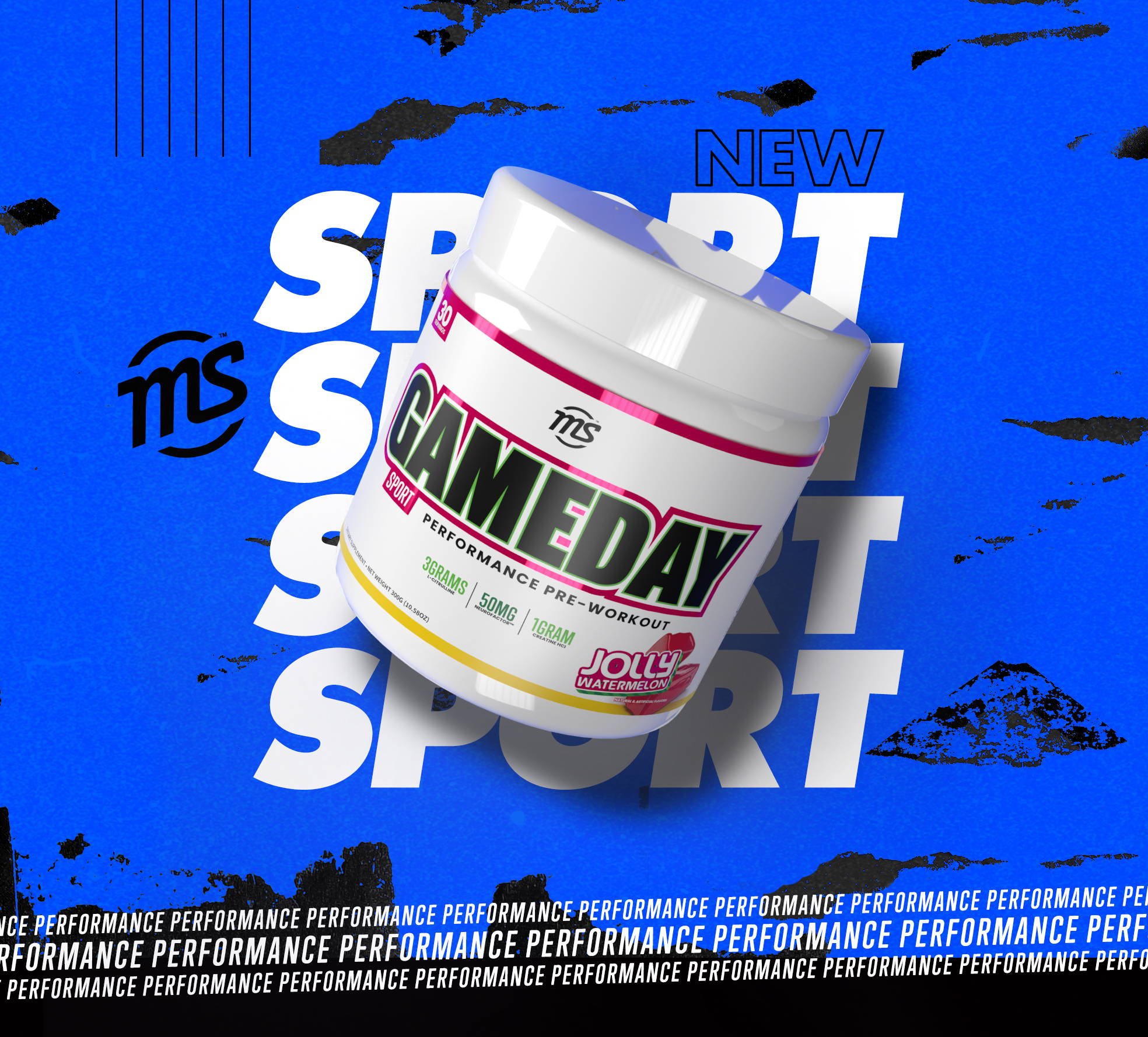 ENHANCE STRENGTH & ENDURANCE*
JITTER FREE ENERGY
NO ARTIFICIAL COLORS OR DYES*
No matter what exercise you're getting into; CrossFit, weight lifting, football, swimming, etc., you desire more out of your body. Game Day Sport provides jitter-free energy, focus & performance!*
With a moderate 180mg of natural caffeine, Sport is perfect for beginners or stimulant sensitive individuals. It also bolsters efficacious doses of pump, strength & performance boosting L-Citrulline, Creatine HCI and Beta Alanine.
Consuming a pre-workout can help you train harder and longer. Get the most out of each rep, set & training session with Game Day Sport.
Love it
So this is a pre-workout for beginners or people looking for something not so crazy. I knew this buying it but I loved the ingredient profile. I bought this knowing I'd have to take one and a half or two scoops and I'm not let down. Love this stuff!!! Jolly watermelon flavor is on point. So good!
More from this collection
<