Game Day Sport - 30 Servings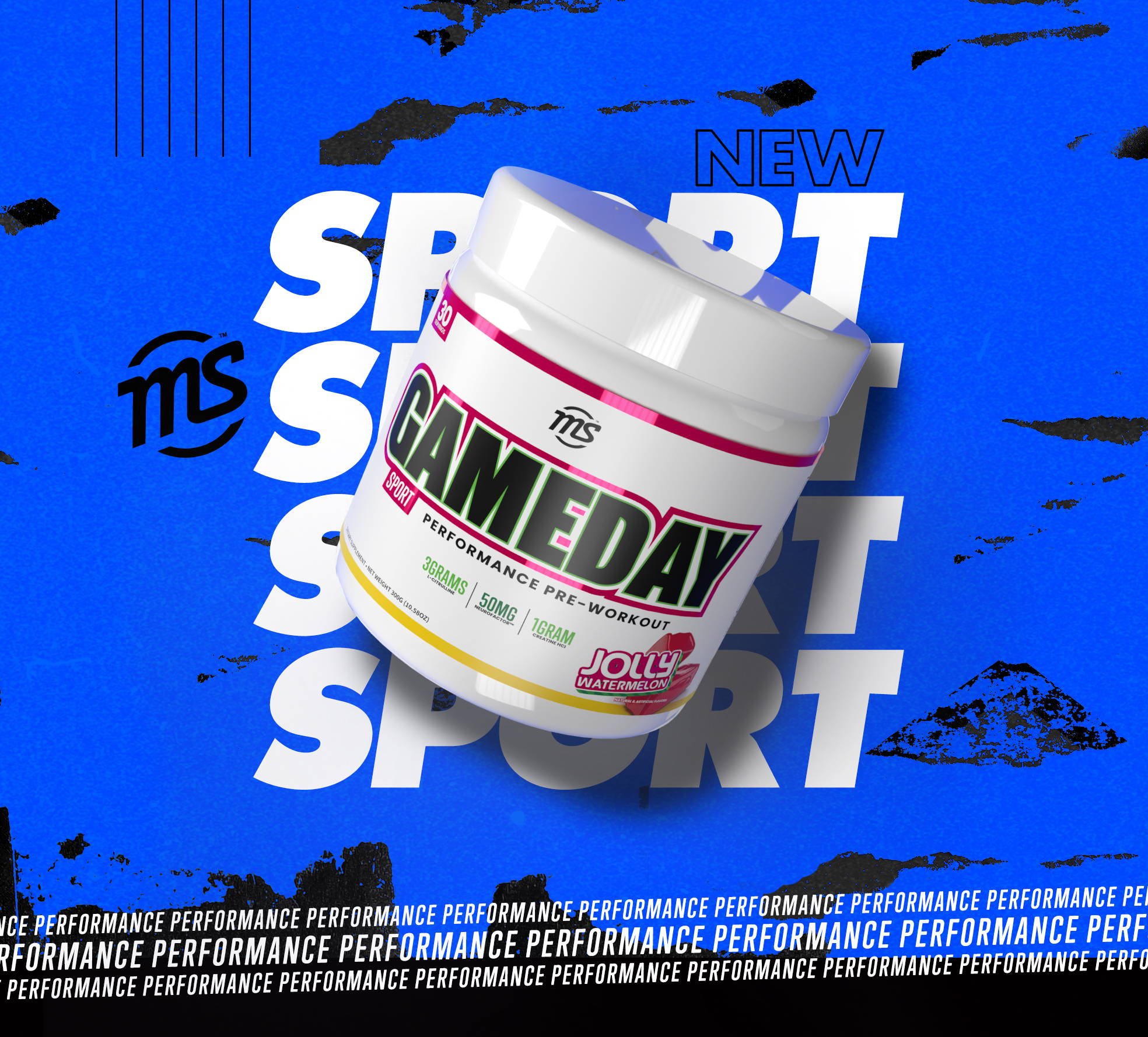 ENHANCE STRENGTH & ENDURANCE*
JITTER FREE ENERGY
NO ARTIFICIAL COLORS OR DYES*
No matter what exercise you're getting into; CrossFit, weight lifting, football, swimming, etc., you desire more out of your body. Game Day Sport provides jitter-free energy, focus & performance!*
With a moderate 180mg of natural caffeine, Sport is perfect for beginners or stimulant sensitive individuals. It also bolsters efficacious doses of pump, strength & performance boosting L-Citrulline, Creatine HCI and Beta Alanine.
Consuming a pre-workout can help you train harder and longer. Get the most out of each rep, set & training session with Game Day Sport.
Good flavor
Taste great and gives you a boost. Not a super intense energy but very long lasting
Love it
It tastes fantastic! I don't get the jitters like I do with other products. I would Recommend to any one
Fast and delicious!
I've been buying from MAN for a while now and love the fast delivery and the amazing taste of the products. My fave on the market. I've tried others,and was not satisfied. Definitely My go-to for supps!
Works great and is super yummy!
It taste great and works just likes it's supposed to. It's super clean energy and doesn't make me jittery or last so long that it effects my sleep (I'm an after work like 845 9 o clock work out person)
Gameday
I like the taste! It gets me motivated to do Ringfit! I couldn't get my son in law to try it. He said it doesn't have enough caffeine.
More from this collection
<