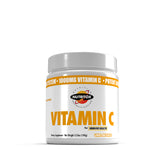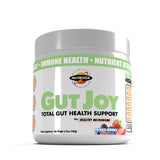 Nutritox – Adult Female 2-A-Day Formula W/ Daily Detox Blend

Nutritox – Adult Female 2-A-Day Formula w/ Daily Detox Blend is specifically designed to cover the basic nutritional needs for lightly to moderately active women that want the highest quality nutrients possible. In addition to our patented Daily Detox Blend™ to aid the body in ridding itself of toxins and rejuvenating the liver, we have included several other natural vitamins and herbs for increased vitality. Hormonal balance is optimized with 25mg of Chaste Tree Extract. Urinary tract health is aided by 25mg of Cranberry Extract. Bone strength is aided by 250mg of Calcium Carbonate and 400 IU of Vitamin D as natural D3. Free radical damage is stopped by 25mg of Green Tea Extract and natural sources of Vitamin C and Vitamin E as mixed tocopherols. Produced in a powder-filled capsule, they are easy to swallow and digest.
• 3-in-One product with multi-vitamin, multi-mineral and patented Daily Detox Blend™
• All natural, no synthetics
• No fillers, binders, lubricants, preservatives or excipients
• Utilizes MicroSorb™ Vegetarian Capsules
• Enhanced energy & mental clarity
• Aids in urinary tract health
• Ingredients for bone strength
• Provides assistance to the liver, kidneys, heart and lungs & promotes healthy intestinal flora
Breakdown Of The Nutritox™ Patented Daily Detox Blend™
Milk Thistle Extract (standardized to 80% silymarin) – Silymarin studies have shown to help reverse liver damage
Alpha Lipoic Acid (ALA) – has the ability to recycle the body's use of other antioxidants. It is fat and water soluble allowing it to work in more areas of the body and eliminate toxins.
Calcium D-Glucarate – Aids in elimination of toxins, chemicals and excess hormones and helps the body to not re-absorb toxins.
Turmeric Root Extract (Curcuma Longa) (containing 95% curcuminoids) is an anti-inflammatory herb, antioxidant and helps protect the liver.
N-Acetyl Cysteine (NAC) – helps promote healthy lungs and the body's ability to protect against environmental pollutants including cigarette smoke.
Inulin – feeds the good bacteria in your intestinal tract to aid in proper digestion and improve gut integrity.
>