PROPF3 - 120 Caps
CURRENTLY SOLD OUT - Sign up below to get notified when this product is back in stock.
Next Generation Muscle Building
The introduction of PROPF3 enters us into the next generation of muscle building supplements. The time is now to effectively pack on lean mass, recover faster and achieve your peak physique. Loaded with growth factors, peptide protein fractions, transferrin and lactoferrin, PROPF3 creates the perfect anabolic growth environment.
Sourced from medical grade Serum Protein, PROPF3 creates a cyclical anabolic affect through improving GI microflora composition, flooding the body with growth factors, rapid nutrient uptake, immune system stabilization and overall nutrient utilization.
A novel approach to muscle building, PROPF3 creates the perfect anabolic environment through multiple processes to achieve new growth of muscle tissue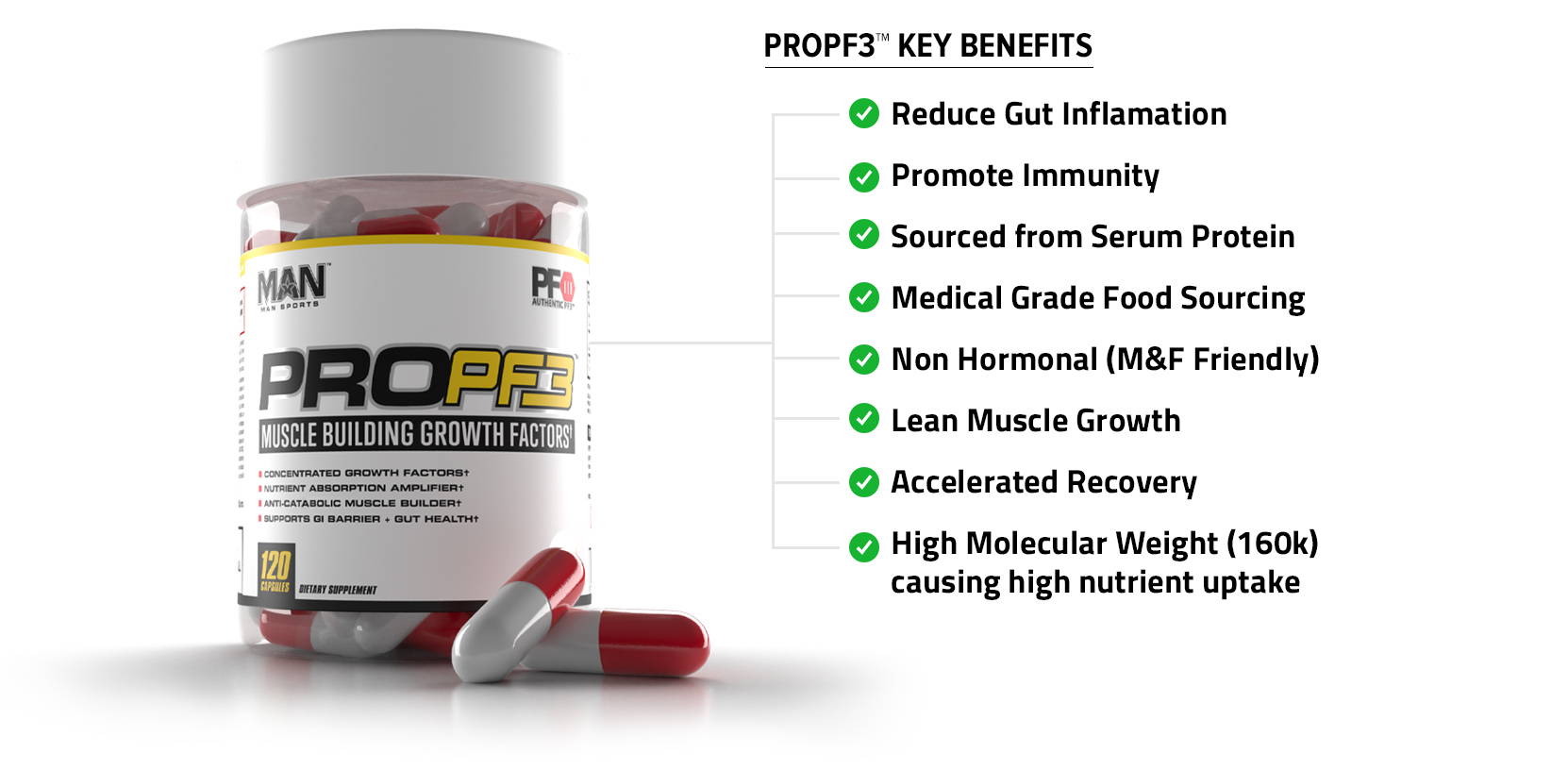 Flood your body with high-molecular weight PROPF3, releasing anabolic growth factors, immunoglobulins, albumin, TGFB, Transferrin & Lactoferrin.

love these things
This is the first pair of bluetooth ear buds I have owned. I could not be happier with them. They sound great and using them on a phone call works great.
Review
So far so good. No bad gitters or side effects!!
Awesome
Has tremendously helped with gut health and GI track. To be honest haven't seen much help with muscle soreness, but just got back into the gym after 3ish months of doing nothing healthy and still am pretty sore. I'm assuming because I have been working out hard right away without a warm up period after such a long break from the gym.
Very happy
I am very satisfied with this product and this company. This product has improved my muscle mass and performance in the gym. PROPF3 is the best muscle builder on the market.
More from this collection